SALES PAGE AND LANDING PAGE INCLUDED
Get More Sales Using a Stand-alone Sales Page
Free from navigation bars, and designed for one specific goal - convert visitors into subscribers or customers.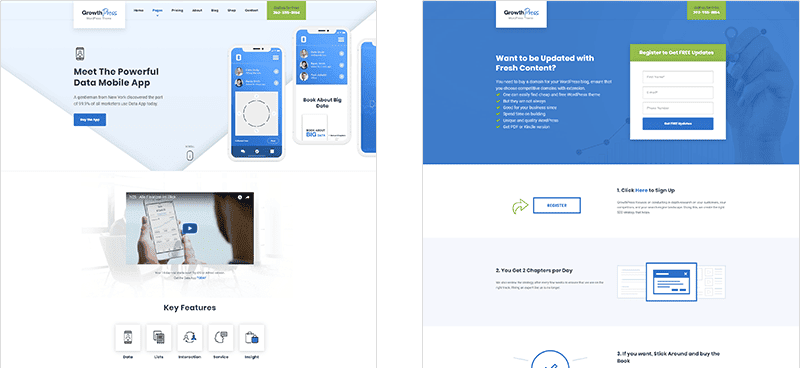 PRICING WIDGETS
Convert Where it Matters Most
Every element on the pricing page is important, because it's the last step in a conversion funnel. We've combined key takeaways from A/B testing our own pricing page and insights from the analysis report of 250 pricing pages from successful companies.
Include proven techniques that will increase conversions:
• Highlight the most valuable package
• List plan features that are easy to compare
• Describe the ideal customer under the package name
• Add extra pricing table for special offers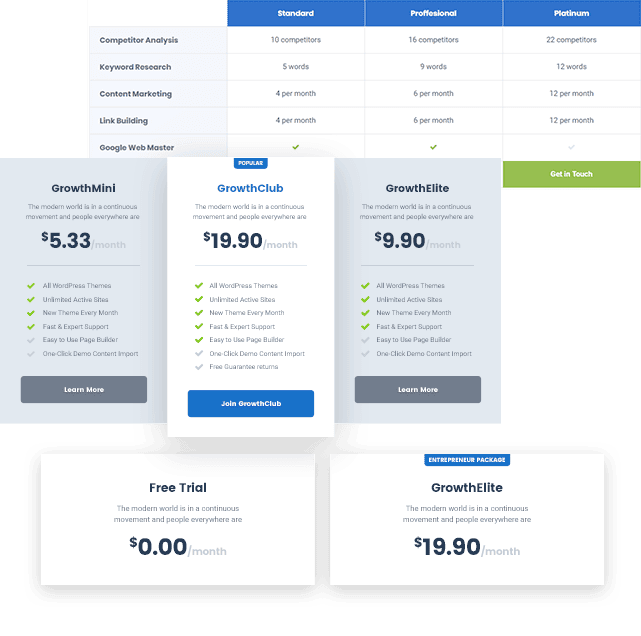 CLEAN AND MODERN DESIGN
Add Widgets Designed to Increase Conversions
We've interviewed marketing experts and listened to our customers' wishes in order to develop the perfect blend of modern design trends and proven digital marketing techniques that convert.
HEADER VIDEO
Present the Entire Business Directly
Video is a great way to present the business fast and clear. You can easily insert it straight into the header. You can also control the viewing experience by choosing manual play (visitor has to click the button), or playing the video automatically when they come on the website.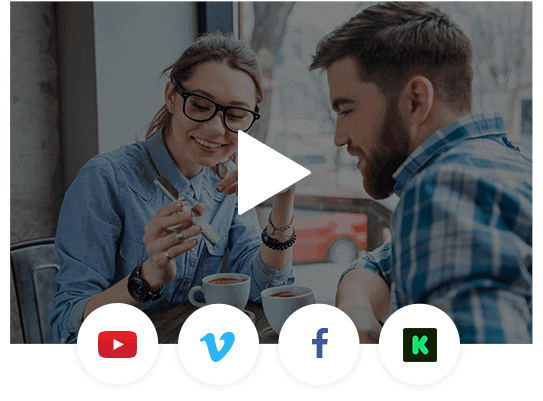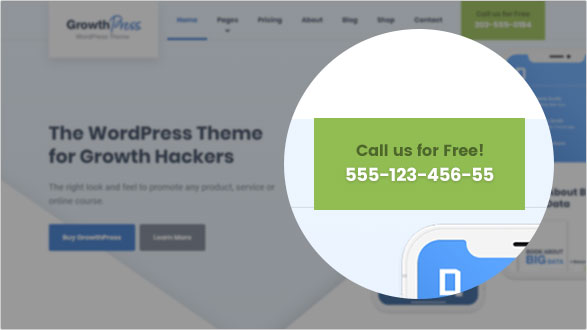 BIG CALL TO ACTION
Make it Fast and Easy to Contact
Business owners find it very important that their contact information is instantly visible. You can insert the business number that automatically calls if the visitor is browsing the website on a phone, or add a link to a signup form or a sales page. This allows visitors to quickly get in touch, which can generate more sales.
LEAD GENERATOR FORM
Get More Subscribers
We've designed several lead generator forms for optimal conversions.
Choose from the following types:
• Profile picture which increases familiarity, and builds trust
• Countdown timer that motivates with element of urgency
• Classic style with custom element, such as social proof
• Sidebar form is known for biggest conversions
You can also add more signup fields. We recommend a maximum of two fields (name and email) for best results.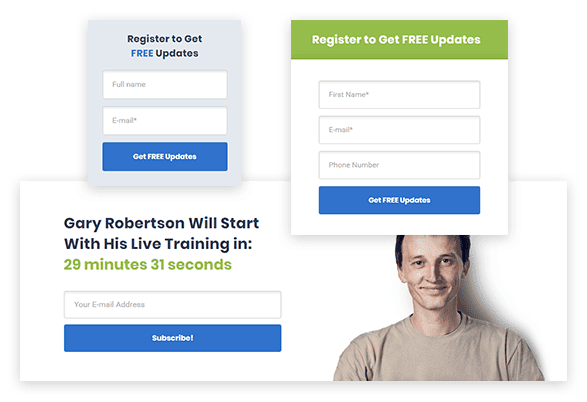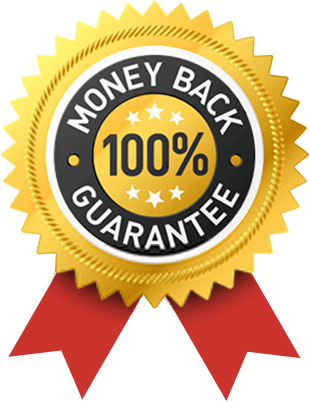 GUARANTEE WIDGET - A REASON TO BELIEVE
Create a Risk-free Buying Environment
Even when visitors are already emotionally and logically ready to buy, they don't want to make a mistake. That's why it's important to show 'reasons to believe' at key moments. A moneyback guarantee may be the final reason they need in order to buy.
ANNOUNCEMENT BAR
Announce Special Deals
Use the full-width banner to show any business announcements, special deals or events to generate leads or increase sales. It is fully responsive and customizable to fit your clients website.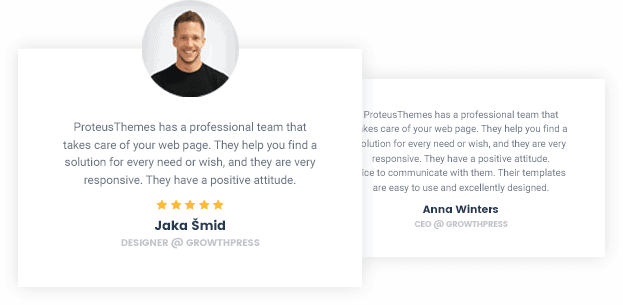 TESTIMONIAL WIDGET
Boost the Company Credibility
Use testimonials to highlight the types of people that are buying the products, and the various locations they are coming from. Using them will also add an emotional layer and trigger 'herd behaviour' (if everyone is doing it, maybe I will also do it). Social proof will definitely help increase conversions.
ACCORDION WIDGET
Address Different Sales Objections
Nothing is more dangerous than letting sales objections go unaddressed at the final steps of buying. Use the accordion widget to address any customers objections, change their mind, remove any concerns and help them decide to buy.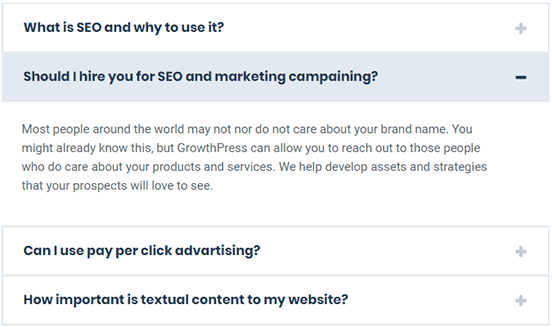 PERSON PROFILES WIDGET
Build Trust by Showing the Personal Side of Business
By showing there are real people behind the business you make people like you, and establish a sense of trust. This is essential for selling anything online, and will highly increase overall conversions.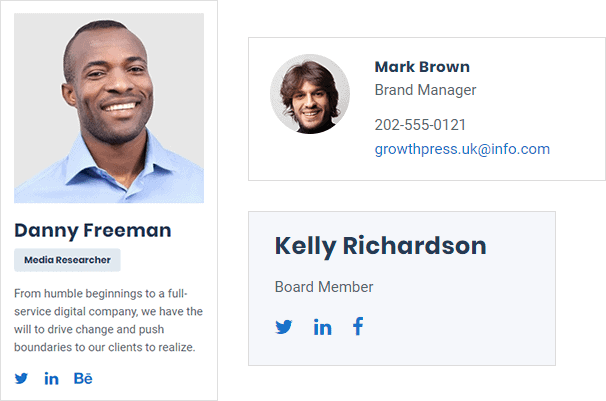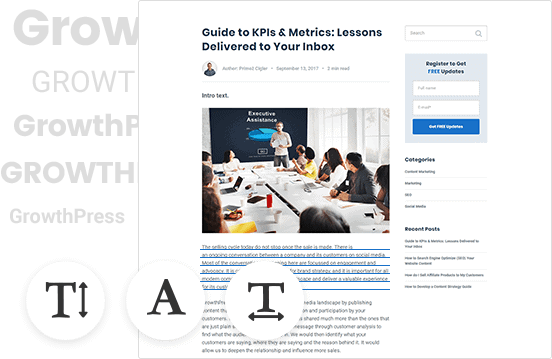 FONT COMBINATION
Make the Sales Copy Easier to Read
Fonts and readability also have an impact on conversions. We chose the font Poppins that's clear and makes the headlines easy to scan, while Bullet-proof Roboto makes body text easier to read. This will also help the visitors stay on the website longer, which helps with SEO.
ICON BOX WIDGET
Highlight Important Information
Use the icon box widget to make contact information instantly visible, and highlight other important info such as value propositions, benefits or reasons to believe. You can also create links to other pages.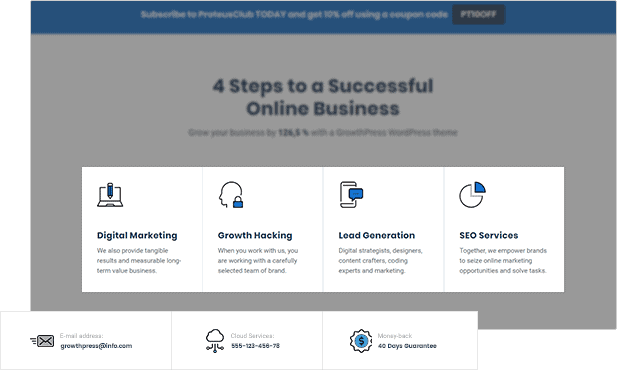 PREDESIGNED ICONS
Simplify Messages with 100+ Icons
Choose from more than hundered of designed icons that will instantly deliver business messages in a clear way.
CONTACT US FORM WIDGET
Create Visible & Easy to Contact Forms
An easy and fast way to let website visitors contact directly from the website. You can also add more fields to get interesting information from the visitors (like what is their biggest problem right now). If there are more project leaders you can also setup a contact form for each one of them.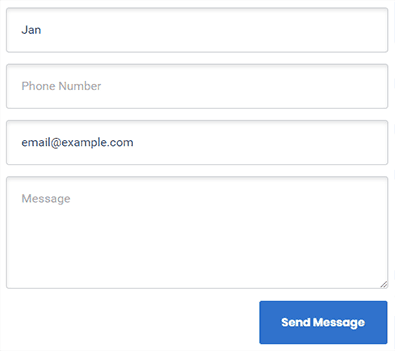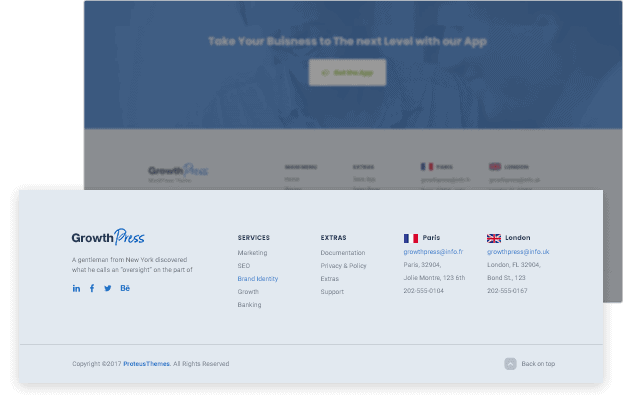 FOOTER CONTACT US SECTION
Add a Well-Organized Footer
Group links of sub-websites into smaller sections for better site navigation. You can also include social media links, and contact information to enable visitors to get in contact faster, and increase the chances of getting a lead.
MODERN BLOG DESIGN
Engage Visitors to Start Reading with Eye-Catching Cards
The blog also provides easy navigation because of a clear article overview, the big search bar, and a list of categories. You can add a lead generation form at the bottom to convert readers into subscribers.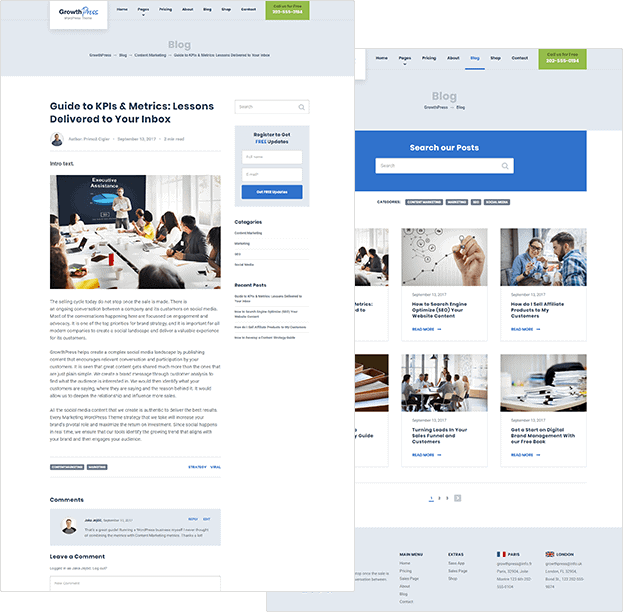 ARTICLE DESIGN
Convert Readers Into Subscribers
Content is a great way to capture readers because they are engaged and easier to convert. We've optimized the article based on the most successful blogs.
Include proven techniques that will increase conversions:
• Generate leads with the sidebar form which is considered to be the best position for highest conversions
• Introduce the author in the sidebar for the personal touch to build trust
• The authors' pictures below the headline helps with recognition
• Automatically calculated time to read feature increases engagement and motivates visitors to start reading articles
• It follows all the readability standards making it easier to read, which increase time on site - a metric known to improve SEO ranking significantly
Present the Theme to Your Client in a Discrete Way
Clients who need a website, usually want a really good preview of how everything will look like. Download a free PhotoShop file with the complete theme design then change it to match your clients' brand. This way it will be easier for you to convince the client, without showing the price.
Download Free .psd

SUMMARY
Everything You Will Get with the GrowthPress WP Theme
   One-Click-Demo-Import™
   Responsive design
   Cross-browser compatibility
   SEO optimization
   High-Quality code
   Fast loading speed
   Advanced security
   Drag & Drop PageBuilder by SiteOrigin
   Pre-built layouts
   3rd party widget integration
   Translation in 14 languages
   Professional support team
   30 Day Money Back Guarantee
   RTL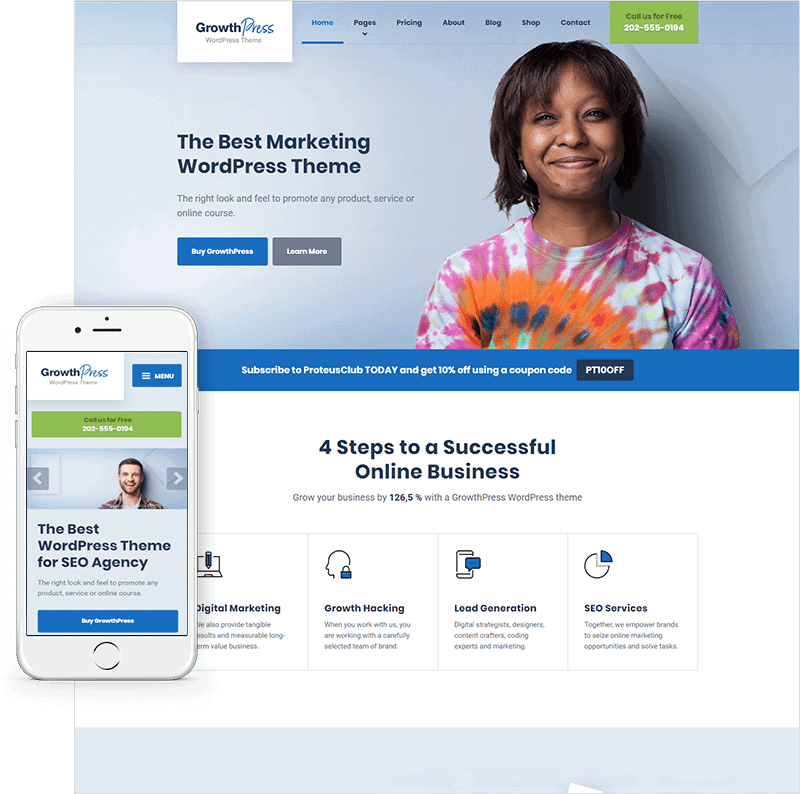 Impress Your Client by Showing them a Live Website with Their Branding
Use the GrowthPress theme demo to quickly upload your client's logo, change the primary colors, and switch the slider image. This will enable your client to interact with their potential website, and help you close the deal.
Try GrowthPress for free


"Incredibly thought-out and well-researched niche products."
ProteusThemes produces incredibly thought-out and well-researched niche products. These products are inherently intuitive and are meant to help you achieve one single goal as compared to the bloatware. Not only do I use their products myself but I have recommended them to my friends as well. Moreover, the team behind ProteusThemes is very friendly and they know the craft pretty well. For these reasons and more, I recommend PT.
Ahmad Awais
It's time for you to join 40,945 Happy Web Design & Marketing Agencies
and start delivering better websites that will satisfy all of your clients' needs.

Get GrowthPress for only $79
If you have a pre-purchase question,
send us an e-mail and we'll get back to you in less than 24 hours.

Your 100% Satisfaction Guarantee
If you or your client don't like the theme, or if the powerful one-click-demo import, website builder, or any other functionality doesn't work, just get in touch with our friendly support team and we will either help you solve anything you need or we will politely refund all your money back within 30 days after your purchase.