Design
We make sure to mix the perfect blend of design and functionality into each of our themes. Your visitors will always encounter a visually appealing but simple to use website.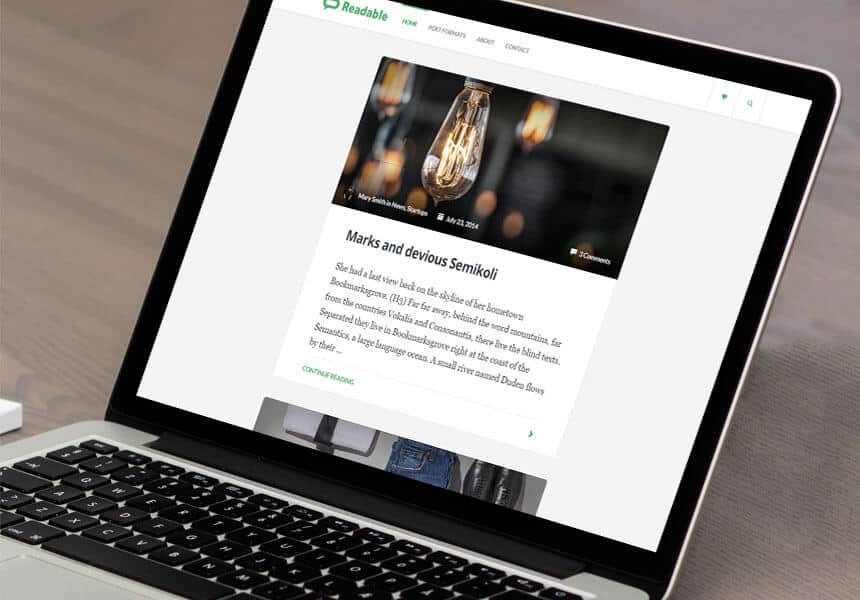 Our themes are all responsive and usable on every screen size, from mobile to desktop.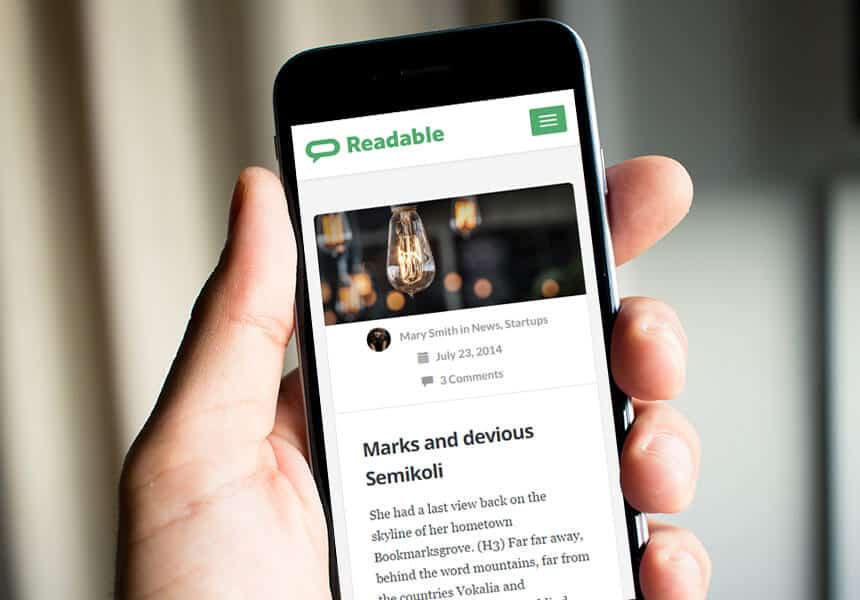 ---
Live Customizer
For rapid color, layout and widget changes. You can keep an eye on how your website is changing in realtime.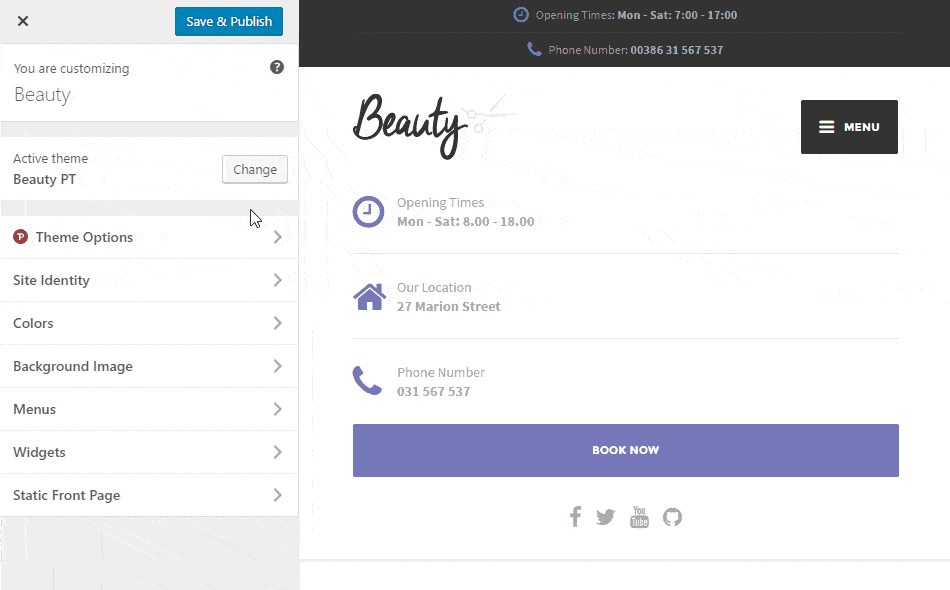 ---
Plugins
Everything you need to create a fully-functional, user-friendly website.
We also tested our theme with popular plugins such as WPML.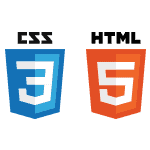 ---
Compatible but not bundled

---
High Quality Code
We value compatibility and code quality as highly as the visual appearance of the theme. Style should never replace substance. Page speed and Google algorithms go hand in hand. We pay special attention to nurture your search ranking.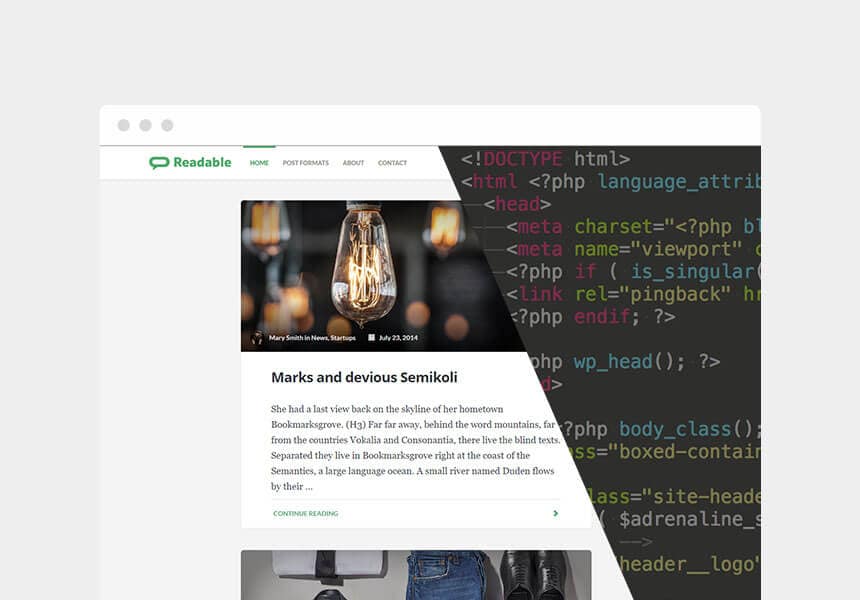 ---
Updates
We regularly make safety and feature updates. Sleep easy. There's no need to worry about the vulnerability of your website.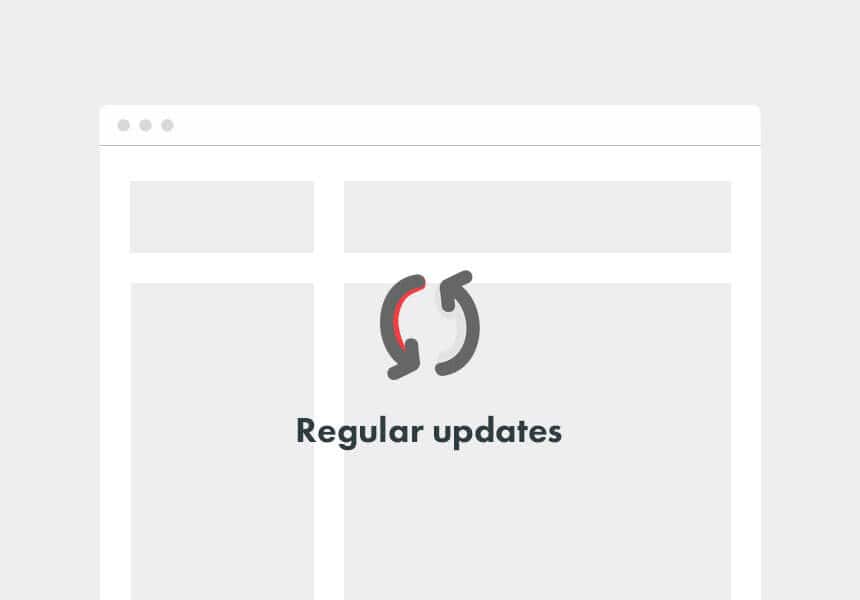 ---
Support
Our expert support team is super responsive. From simple to complex issues - no matter your level of WordPress expertise - we are always here to help.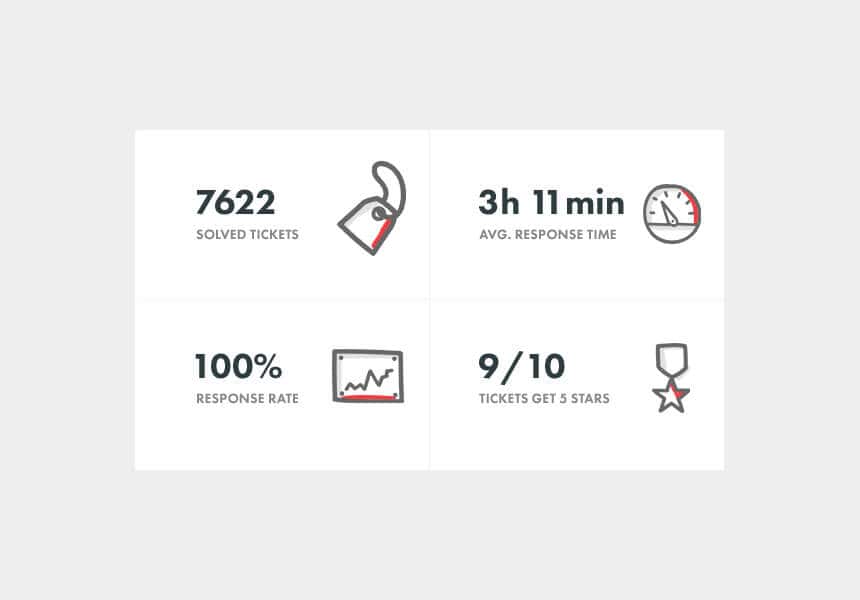 ---
More Features
Some of these features may be obvious to more seasoned theme users. But for the sake of first-time theme buyers, they are definitely worth mentioning:

Unlimited Colors
Endless customization with unlimited color options.

Various Page Layouts
Mix-and-match from a selection of pre-made layouts.

634+ Icons
Font icons included for simple and clear navigation of your website.

Responsive and Retina Ready
Responsive and able to display on all devices and resolutions.

Multilingual
Every element of this theme has been pre-translated into 7 languages.

SEO Optimized
Designed with SEO ready structure. Google will love your site.

Secure Code
We regularly make safety updates and all of our code exceeds WordPress standards.

Video Tutorial
To guide you through the installation and demo import process.

ProteusThemes produces incredibly thought-out and well-researched niche products. These products are inherently intuitive and are meant to help you achieve one single goal as compared to the bloatware. Not only do I use their products myself but I have recommended them to my friends as well. Moreover, the team behind ProteusThemes is very friendly and they know the craft pretty well. For these reasons and more, I recommend PT.
Ahmad Awais
Readable

Excellent products, top notch customer support before and after purchase, optional demo test of the chosen theme before purchasing it, overall great experience! 🙂
Aljaž Martinčič
Readable
I love this theme very much, it's truly a readable and very functional theme for a nice looking site. I am very impressed by their customer support as well which made me love their theme even more 🙂 Good work guys.
Erroloz
Readable
Readable it is. By far one of the best themes I've seen when it comes to typography and readability. The overall design is great and it's loading fast. Thank you for this and keep up the good work!
SuperSimple
Readable
Great theme and very, very great support! I've never had this on another theme.
Really happy and satisfied with the theme ánd support.
JackoM
Readable
Awesome customer support, guys replied within 12h. Detailed documentation. Theme worth every penny.
Alpner
Readable
Really pleasant to read the blogg that's in the Readable theme, just as it should be since it's readability focused. Recommended to all who thinking of starting a casual personal/company blog.
Mavraj
Readable
Neatly and logically structured. Easy to customise. Nice clean style.
Nillenille
Readable
Excellent support, fast response is always appreciated 🙂
Kyiver
Readable
Love the sleek design, overall continuous improvements and fast theme ! Keep up the good work 🙂
Achedeuzot
Readable
Version 1.7.3
(June 13, 2017)
fixed featured image on a page now aligns with the text area
improved WP Importer and Widget importer & exporter plugins removed from the recommended plugins
Version 1.7.2
(April 6, 2017)
fixed theme registration and automatic updates (for TF)
Version 1.7.1
(March 31, 2017)
fixed non escaped translation strings
fixed comments and pingbacks issue
fixed non dynamic year in the default footer text
fixed text widget style for author widget area
fixed css table of contents
Version 1.7.0
(March 30, 2017)
added retina logo setting in Customizer.
fixed license expiration emails being sent
fixed displaying empty sidebar
fixed removed unneeded links from single post title and featured image
fixed hardcoded body classes
fixed use correct function for including theme files (non template)
fixed moved 'widget_text' filter to PT Shortcodes plugin
fixed non-escaped dynamic variables
fixed non prefixed custom scripts
fixed password protected post style
fixed nested comment style on mobile
Version 1.6.0
(March 20, 2017)
added now using One Click Demo Import for easy demo import
added theme registration and automatic updates
added PT Shortcodes plugin as a recommended plugin
removed zocial shortcode from the theme (now available in the PT Shortcodes plugin)
removed shim for IE8 support
improved updated theme translation files
fixed EDD theme updater (escaping values and gettext functions)
fixed iframe height in text widget (was forced to 260px)
fixed fix all unescaped string translations
fixed using incorrect text domain (previously readable_wp, now using readable)
fixed fix unescaped dynamic variables
fixed add sanitize callbacks to customizer add_setting calls
Version 1.5.0
(November 22, 2016)
improved migration from TF to PT theme shop
Version 1.4.4
(July 6, 2016)
improved TGMPA update
fixed meta margins when there is no sidebars.
fixed new starter child theme in the extras folder
Version 1.4.3
(October 2, 2015)
fixed Setting for the static/sticky navbar was hidden in customizer.
Version 1.4.2
(July 1, 2015)
improved new XML export
fixed post image center alignment
Version 1.4.1
(April 28, 2015)
fixed OT (updated to 2.5.4) and TGM (updated to 2.4.2) vulnerability
Version 1.4.0
(January 15, 2015)
added option for archive pages w/ thumbnails
Version 1.3.1
(October 28, 2014)
fixed native WP widgets in the Author Sidebar
Version 1.3.0
(September 30, 2014)
added better pagination for the paginated single blog post
added Portuguese (Brazil) full translation (backend + frontend)
fixed Dutch translation issue with comments number
fixed id #comment now working for Disqus comments.
fixed comments number is wrong in some languages
fixed email icon should have a `mailto` protocol, not `http`
Version 1.2.1
(July 31, 2014)
added example child theme for Readable in extras/readable-child/
fixed hAtom microformats classes
Version 1.2.0
(July 11, 2014)
added widget About Author
added hAtom microformats classes: http://www.davidtiong.com/fix-hatom-microformats-at-least-one-field-must-be-set-for-hatomentry/
fixed native comment button is now in customizer
fixed captions breaking the main wrapper on mobile
fixed footer scripts from theme options now working
fixed font size consistent over mobile/desktop devices
Version 1.1.0
(May 30, 2014)
added option to exclude authors on About Us page via IDs
added close button in the search mode overlay
added search button at the end of the mobile menu
added optional sticky header for desktop
added page formats (styles will be enhanced in the future updates as well)
fixed `the_date` changed to the `echo get_the_date`
fixed added the pagination to the `archive.php`
Version 1.0.0
(May 10, 2014)
added first release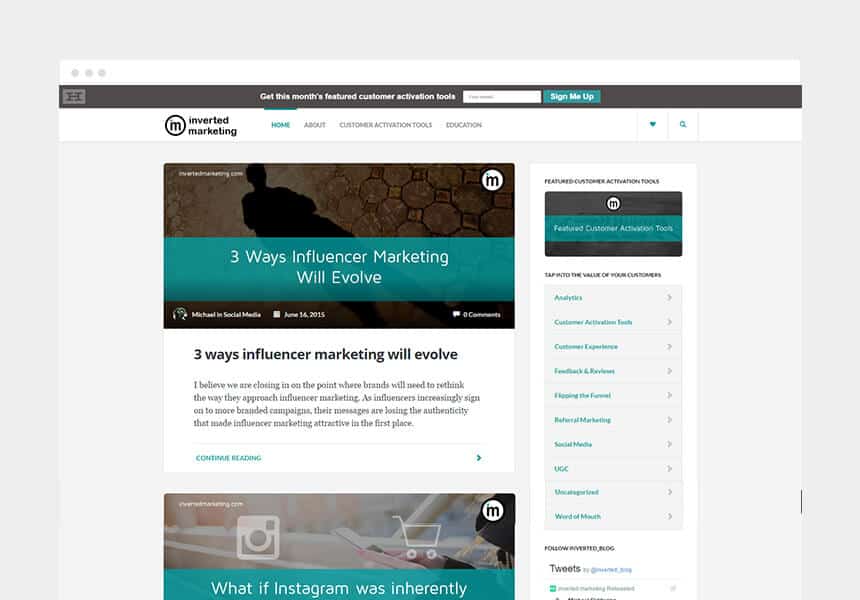 Inverted Marketing – (www.invertedmarketing.com)
---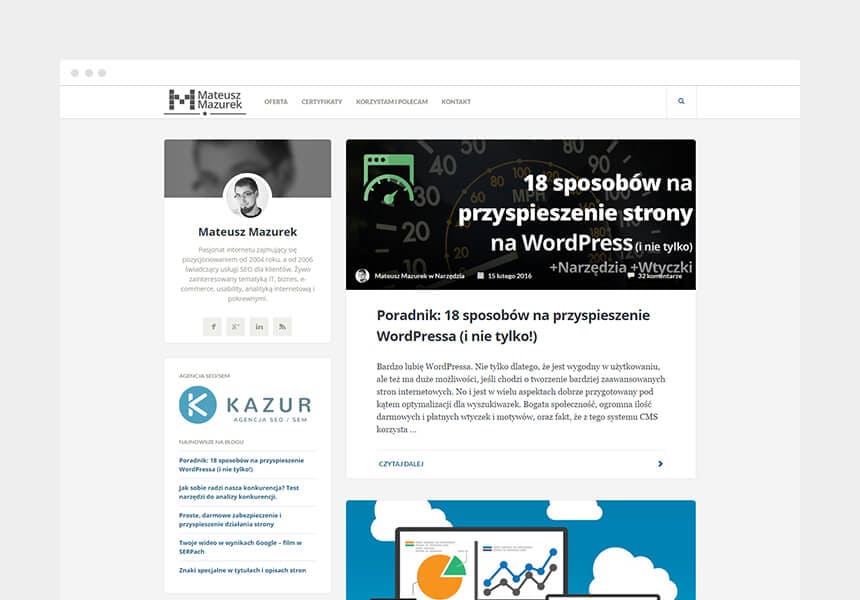 Mateusz Mazurek – (www.mateuszmazurek.pl)
---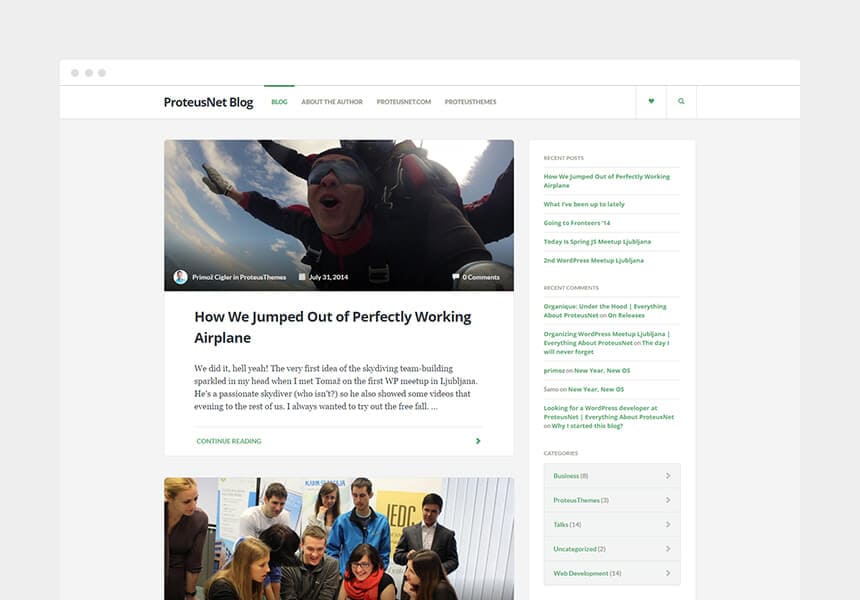 ProteusNet – (www.proteusnet.com/blog)
---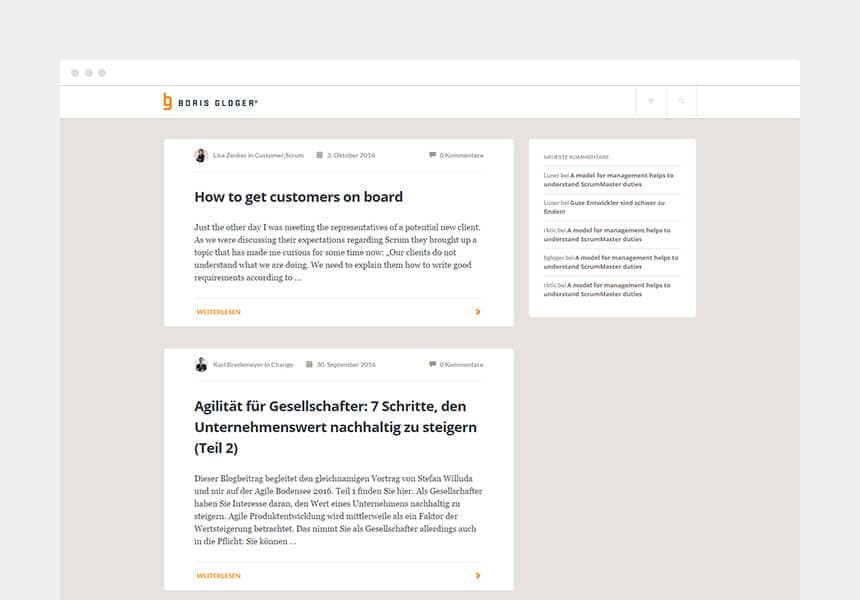 Boris Gloger – (blog.borisgloger.com)
---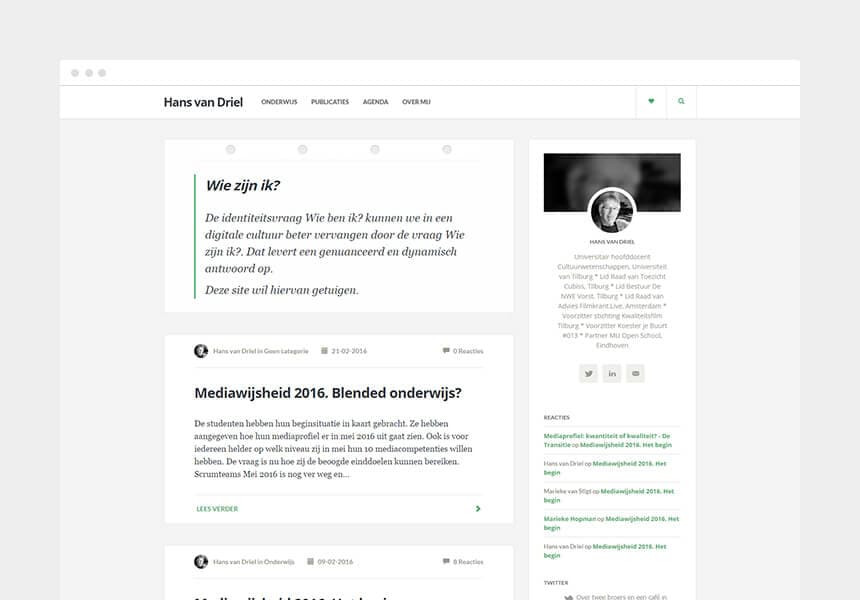 Hans van Driel – (www.hvdriel.com)
---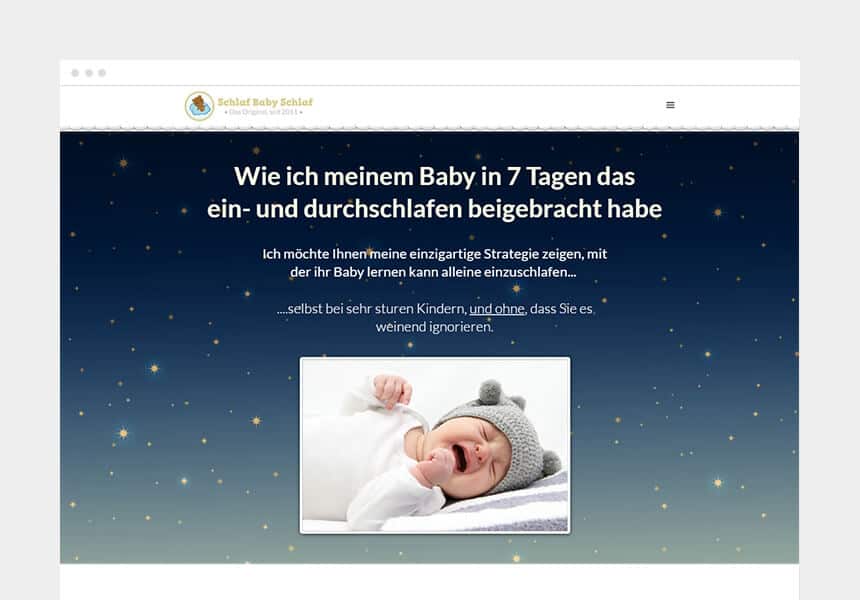 Schlaf Baby Schlaf – (baby-sanft-einschlafen.de)