PROFESIONAL NICHE DESIGN
Impress Your Customers with the Right Look and Feel, Using Beautiful and Functional Widgets
We analyzed over 100 successful adventure websites in order to design the perfect mix of design and functionality that will fit your customer's needs. Choose from a variety of pre-built widgets that are easy to edit and very customizable, while simple to use for your website visitors.
HOMEPAGE LAYOUT & SLIDER WIDGET
Deliver an Amazing Adventure
The homepage greets your new website visitor with an engaging slider that will display content in a beautiful and unique way. It also includes an easy-to-navigate menu bar featuring the most important information: the logo, address, social media profiles and extra space for any additional message.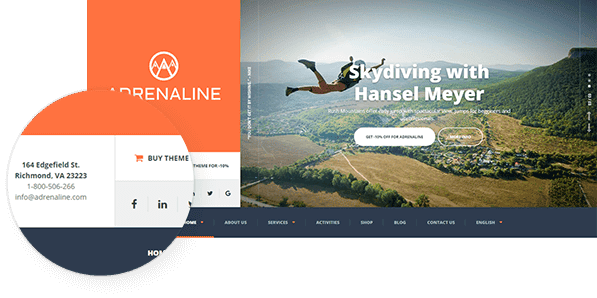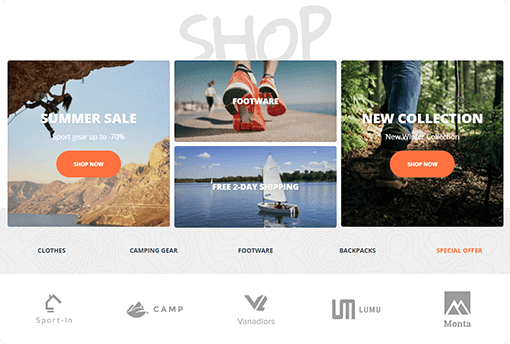 CATEGORY LAYOUT WIDGET
Create a Visual Overview
Display your websites main categories with a clean and structured layout that will attract visitors and give them clear direction.
GALLERY WIDGET
Inspire with a Gallery
Take your the best moments captured during adventure trips and showcase them to website visitors in a gallery loads fast.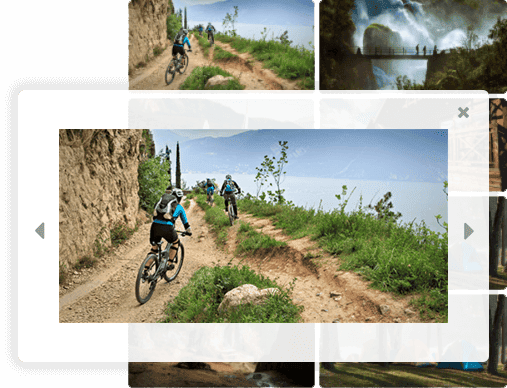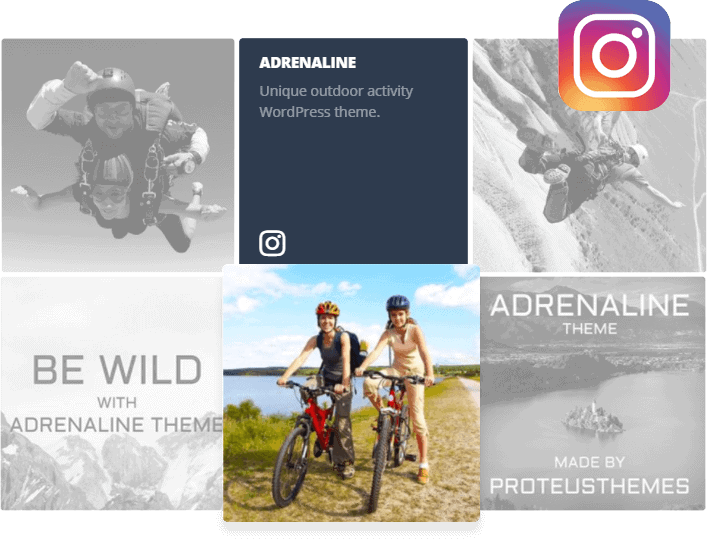 INSTAGRAM WIDGET
Show the Instagram Profile
When you post new photos or videos to Instagram they will automatically be updated and displayed on your website. If your visitor clicks on the image it will open that exact post. The photos refresh every half an hour.
Insert Videos and Social Media Posts
You can embed your videos on the website by simply linking to YouTube or Vimeo. If you're active on Facebook or Twitter, you can also highlight your top social media posts, which can be liked or shared right from the website.

OPENING TIMES WIDGET
Communicate Business Hours
Use the Adreneline WordPress theme to ensure your visitors see the most practical information right away. This helps them plan their visit or make an appointment at the correct time. You can also add extra text to describe holiday hours. The opening times widget supports multiple locations so you can set different opening times for different business locations.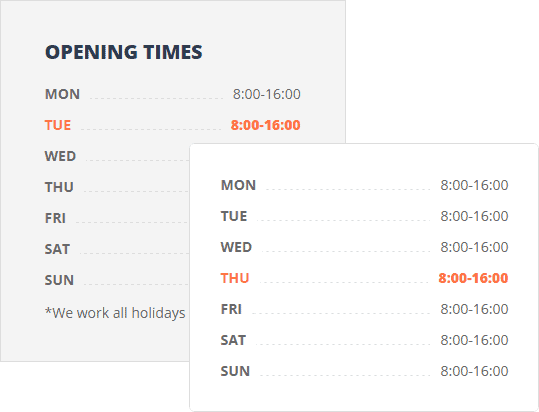 Start Offering Your Customer Adventure Activities
The portfolio grid widget allows you to group activities into different categories and present them with a clean design consisting of an image, title, description and price. Add a special title in an orange box for any important information you want to highlight.
Try Before You Buy
Use the Adrenaline theme demo to quickly upload your company's logo, change the primary colors, and switch the slider image.
Try Adrenaline for free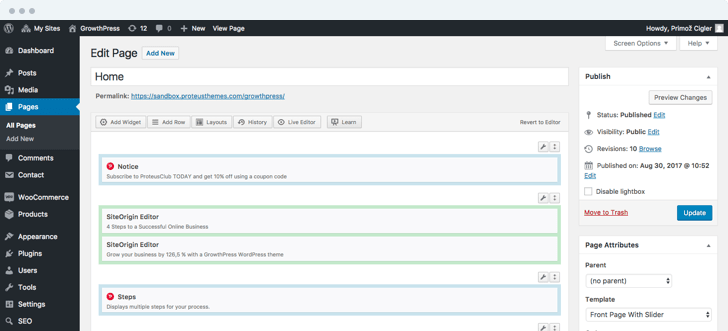 ANNOUNCEMENT BAR
Announce Special Deals
Show your special offers, business announcements, special deals, or events to generate leads or increase sales. Adrenaline is fully responsive and customizable to fit your needs.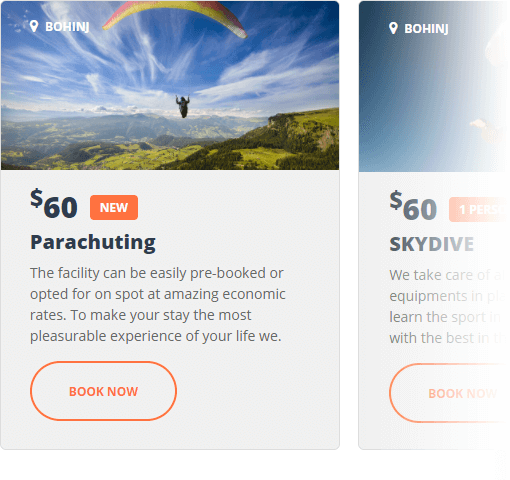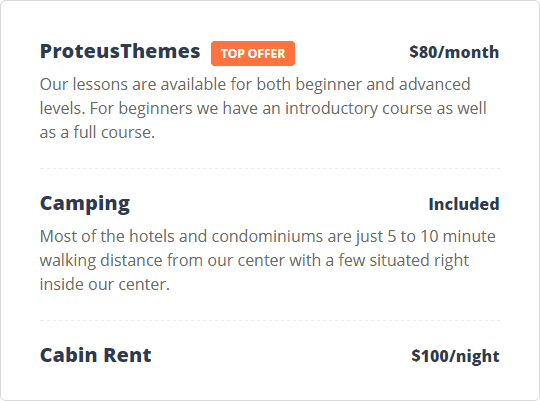 PRICING WIDGET
Convert Where it Matters Most
Every element on the pricing page is important. We've used best practices from high-converting pricing pages and insights from over 250 pricing pages of successful companies.
Include proven techniques that will increase conversions:
• Highlight the most valuable package
• List plan features that are easy to compare
• Describe the ideal customer under the package name
• List a price
• Add extra pricing table for special offers
TIMETABLE WIDGET
List Upcoming Activities
Let visitors know which adventures are planned on which date, for how many people, and how much it costs. Visitors can click on any activity in the timeline and get directed to that specific activity for more information.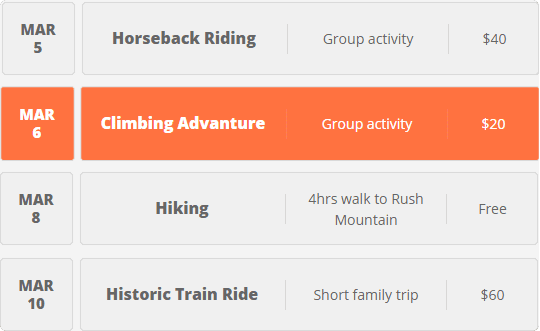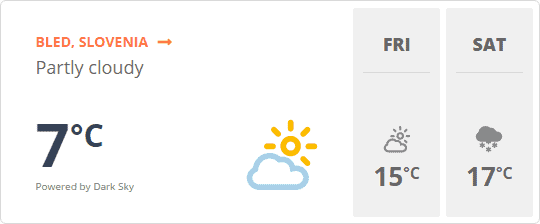 WEATHER WIDGET
Predict the Weather Forecast
Knowing the weather forecast is important when planning for an adventure. Thanks to this useful widget, your website will let visitors know what the weather will be like.
MULTI-FUNCTIONAL WIDGET
Present Important Sections with Detailed Information
Introduce your team of instructors, provide a place for holidays and offer adventure activities. These are just a few examples of what you can do with this multi-functional widget. The greatest feature is adding a clickable slider and video integration for the extra appeal.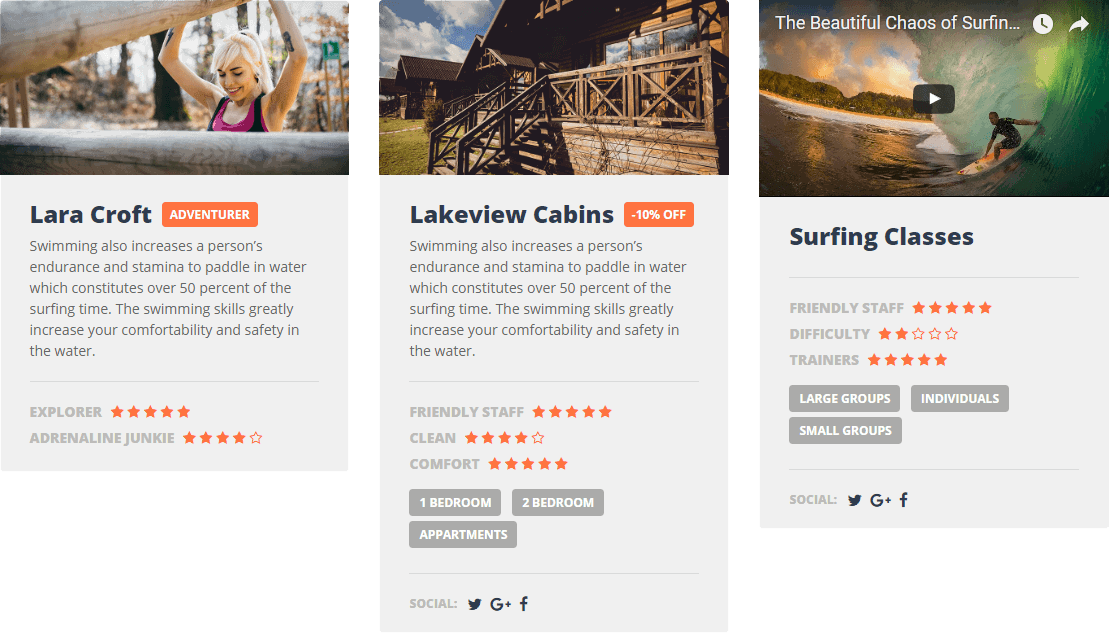 COUNTER
Show Availability Status
This useful and important counter will let visitors know the current situation on the spot.
GIFT WIDGET
Allow Gifting Adventures
Exciting experiences are a wonderful gift that visitors buy for their friends. We've prepared step-by-step instructions for how to setup the Gift Card on our blog.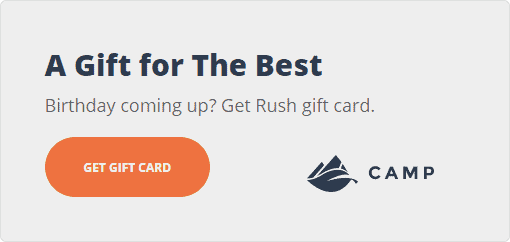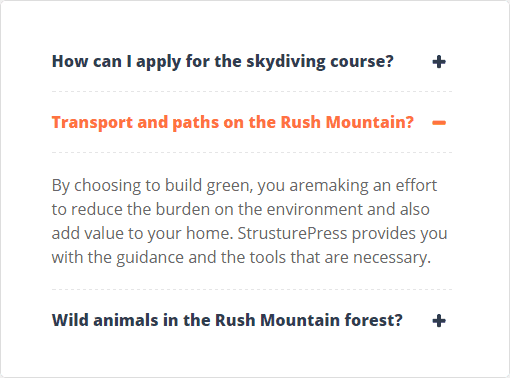 ACCORDION
Answer Frequent Questions
The accordion widget allows you to create a simple and clean F.A.Q. box which presents a unique opportunity to directly address concerns and remove obstacles for visitors signing up for an adventure.
CONTACT US FORM
Simple Communication
The contact us form is an easy and fast way to let website visitors contact you directly from your website. You can also add more fields to capture interesting information from the visitors (like their climbing skill level).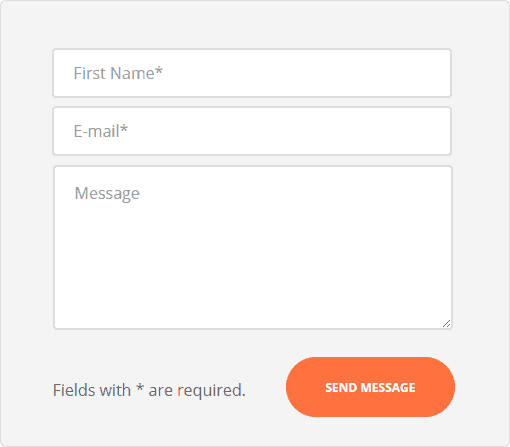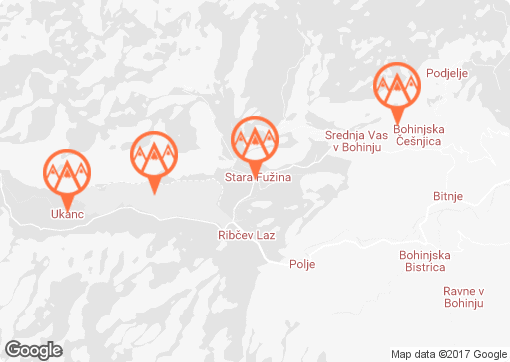 GOOGLE MAPS WIDGET
Show Activity Locations
Using Google Maps widget you can let visitors know where the adventure is happening. Choose between full-width map and a boxed version.
BLOG
Deliver Content in a Readable and Well-Structured Article Layout
The blog design follows all readability standards and makes navigating between articles and categories simple.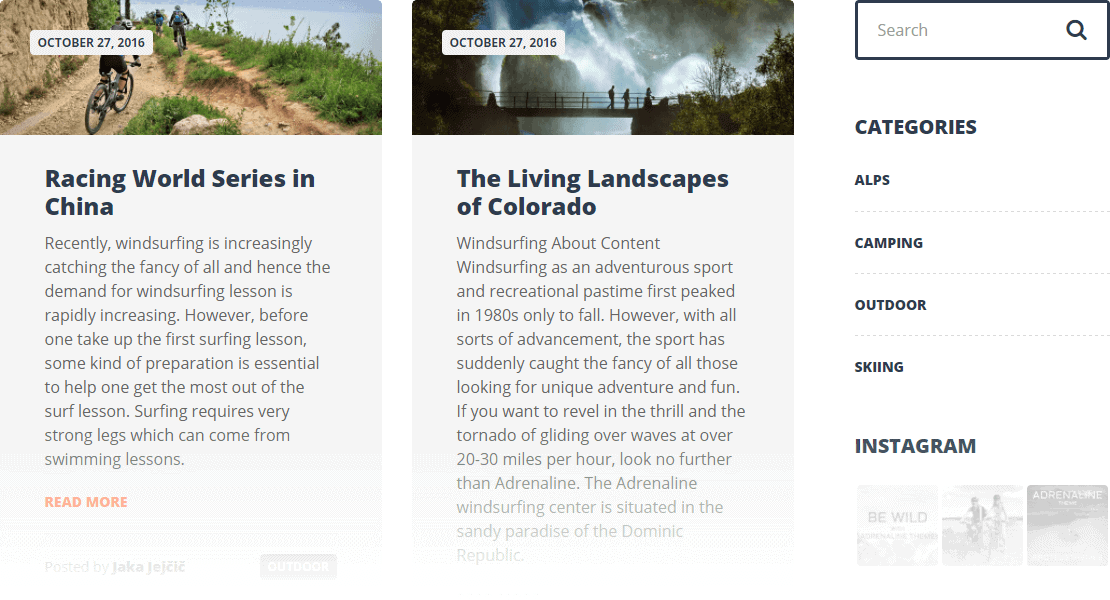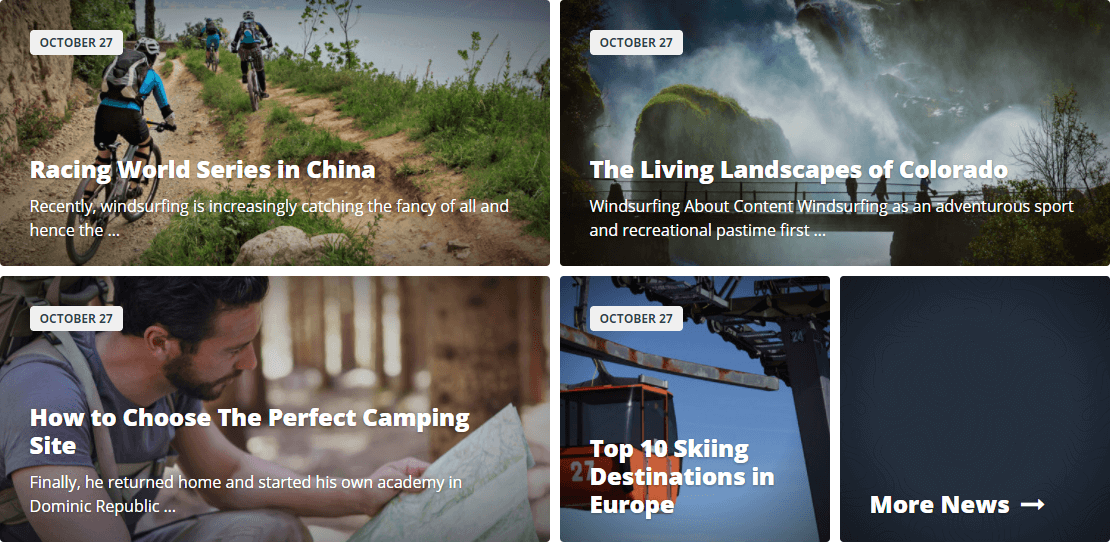 LATEST NEWS
Eye-catching Homepage Presentation of the Latest Articles
Every latest article with its thumbnail image, post title, date, and description will be automatically updated into a beautifully designed overview.
WOOCOMMERCE WIDGET
Sell Products in a Clean and Easy to Use Store
Our theme's store design has everything you need to start selling your products.

LIVE EXAMPLES
See How Others Used the Adrenaline Theme for Their Businesses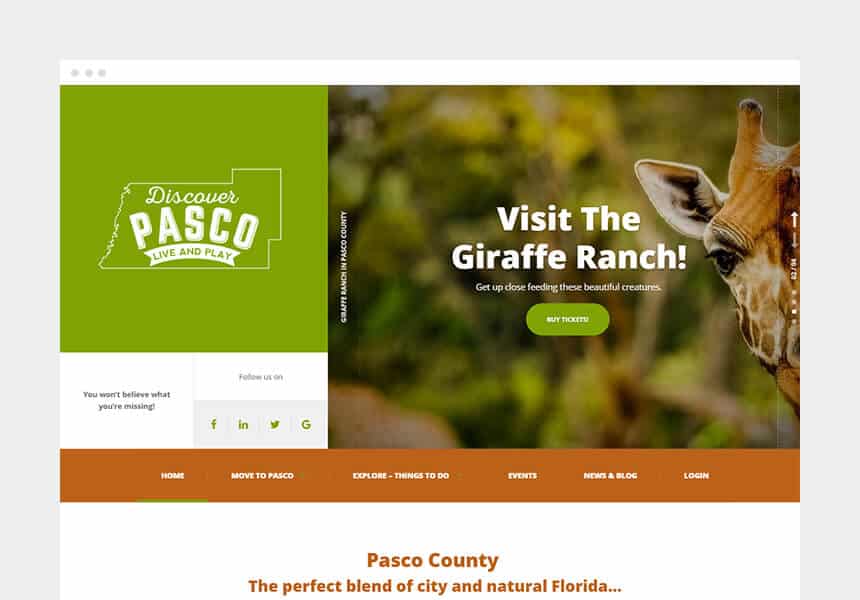 Giraffe Ranch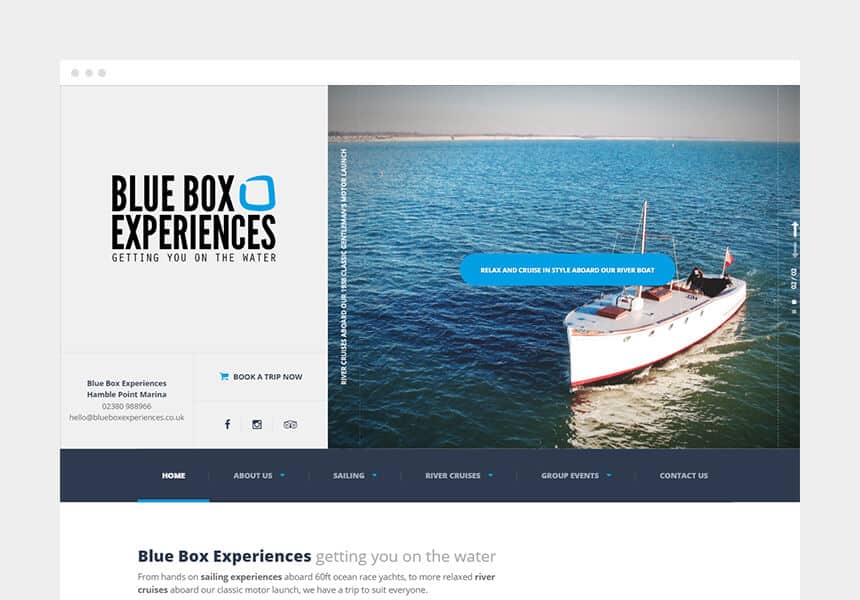 Sailing and cruises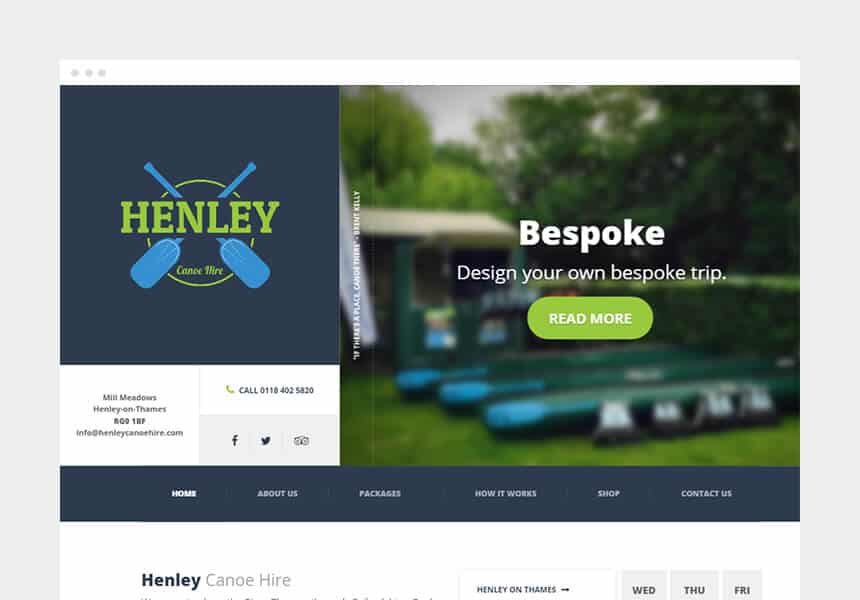 Boat Trips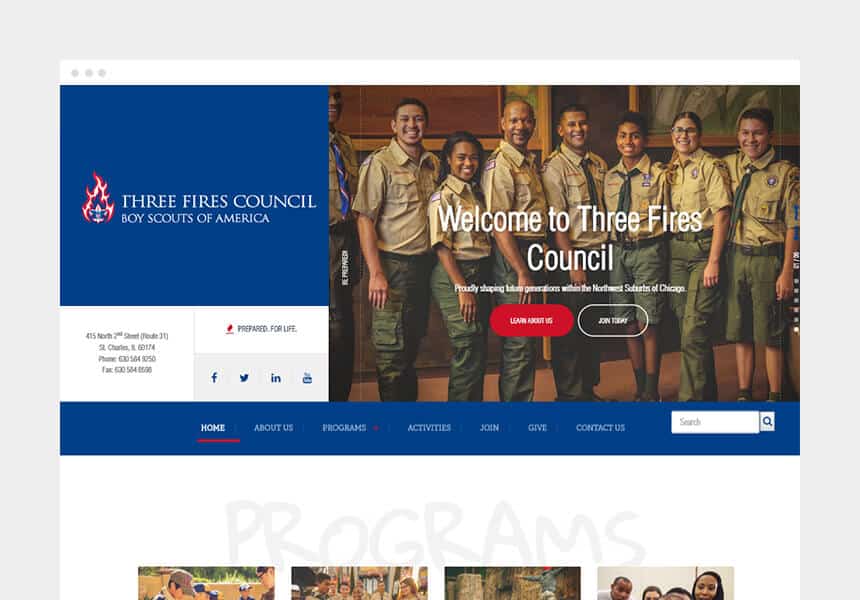 Scout Community
SUMMARY
Everything You Will Get with the Adrenaline Theme
   One-Click-Demo-Import™
   Responsive design
   Cross-browser compatibility
   SEO optimization
   High-Quality code
   Fast loading speed
   Advanced security
   Drag & Drop PageBuilder by SiteOrigin
   Pre-built layouts
   3rd party widget integration
   Translation in 14 languages
   Professional support team
   30 Day Money Back Guarantee
   RTL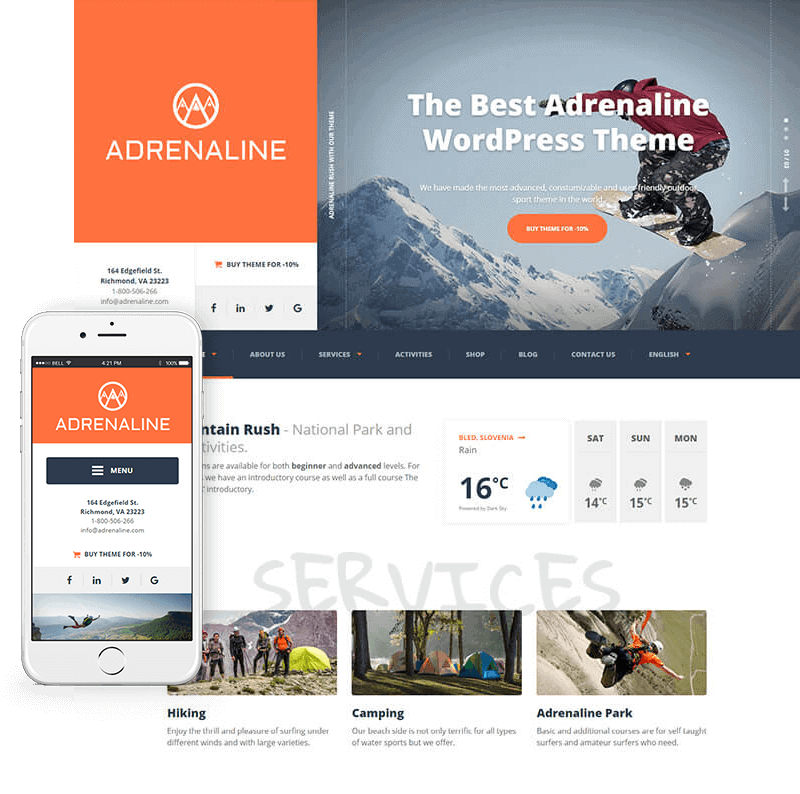 What Customers
Say About Adrenaline Theme
It's time for you to join 41,179 Satisfied ProteusThemes Customers
and grow your business.

Get Adrenaline for only $67
If you have a pre-purchase question,
send us an e-mail and we'll get back to you in less than 24 hours.

Your 100% Satisfaction Guarantee
If you don't like the theme, or if the powerful one-click-demo import, website builder, or any other functionality doesn't work, just get in touch with our friendly support team and we will either help you solve anything you need or we will politely refund all your money back within 30 days after your purchase.