After you import the BuildPress demo data you will see this problem on Project pages (the blog page is appearing in the breadcrumbs):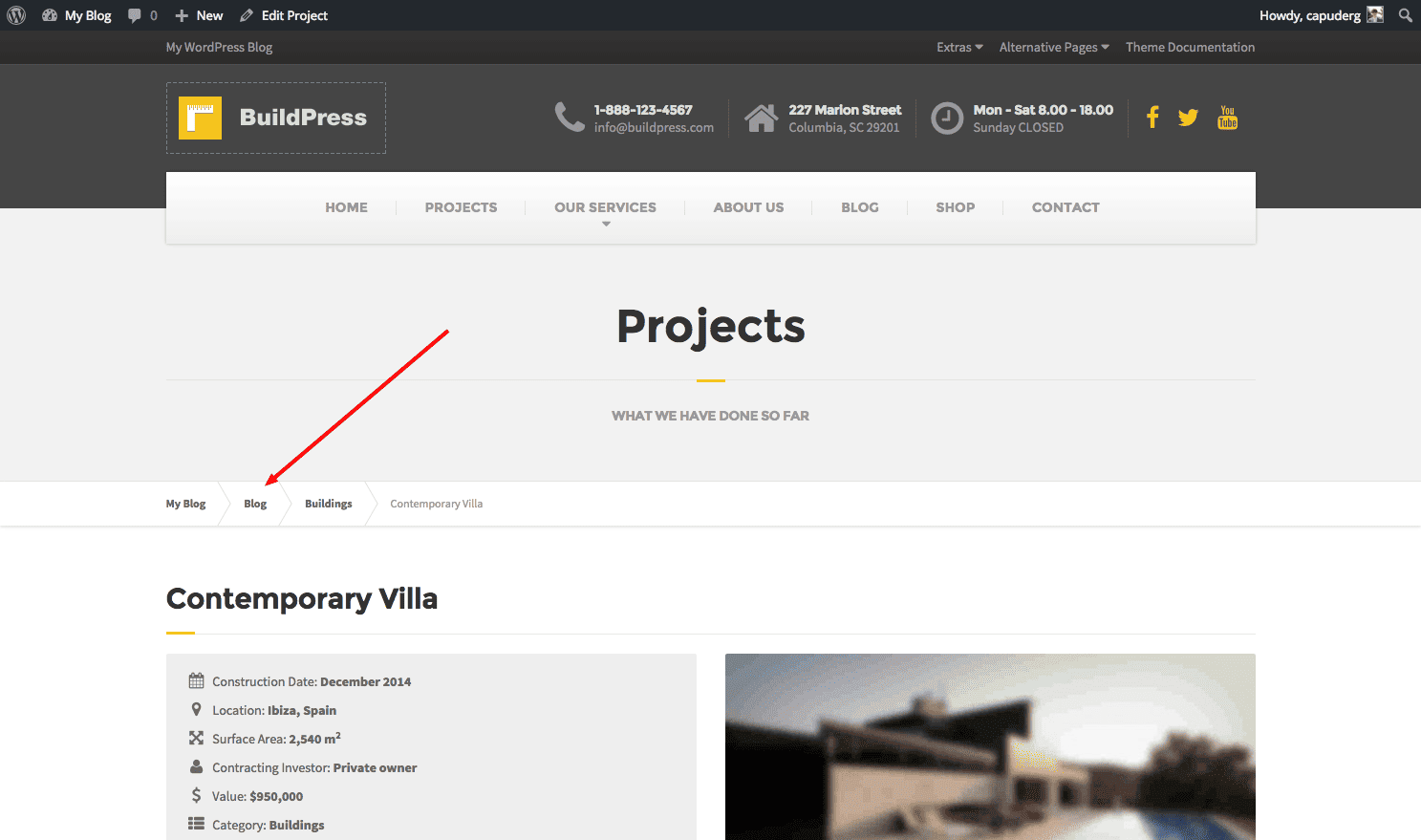 The same problem occurs for the shop page as well.
How do you fix this?
It's simple.
Go to Settings -> Breadcrumbs NavXT , if it says that you have to migrate the settings, then just click on Migrate now. In the settings remove any characters from the first field Breadcrumb Separator (so that the field is empty) and save the settings. Then go to Post Types tab and scroll down to the Product section and change the Product Root Page from Blog to Shop. Scroll a bit more and find the Project section and change the Project Root Page from Blog to Projects. Don't forget to save the settings.