You selected a page in the Featured Page widget, but you don't like the image and/or text on the front page? How to change them?
Let's say you selected the Construction Management page in the Featured Page widget and you want to change the text and the image displayed in this widget.
You will have to go and edit your selected page (in this example it's Construction Management) and change the Featured image and Excerpt text, marked in the image bellow: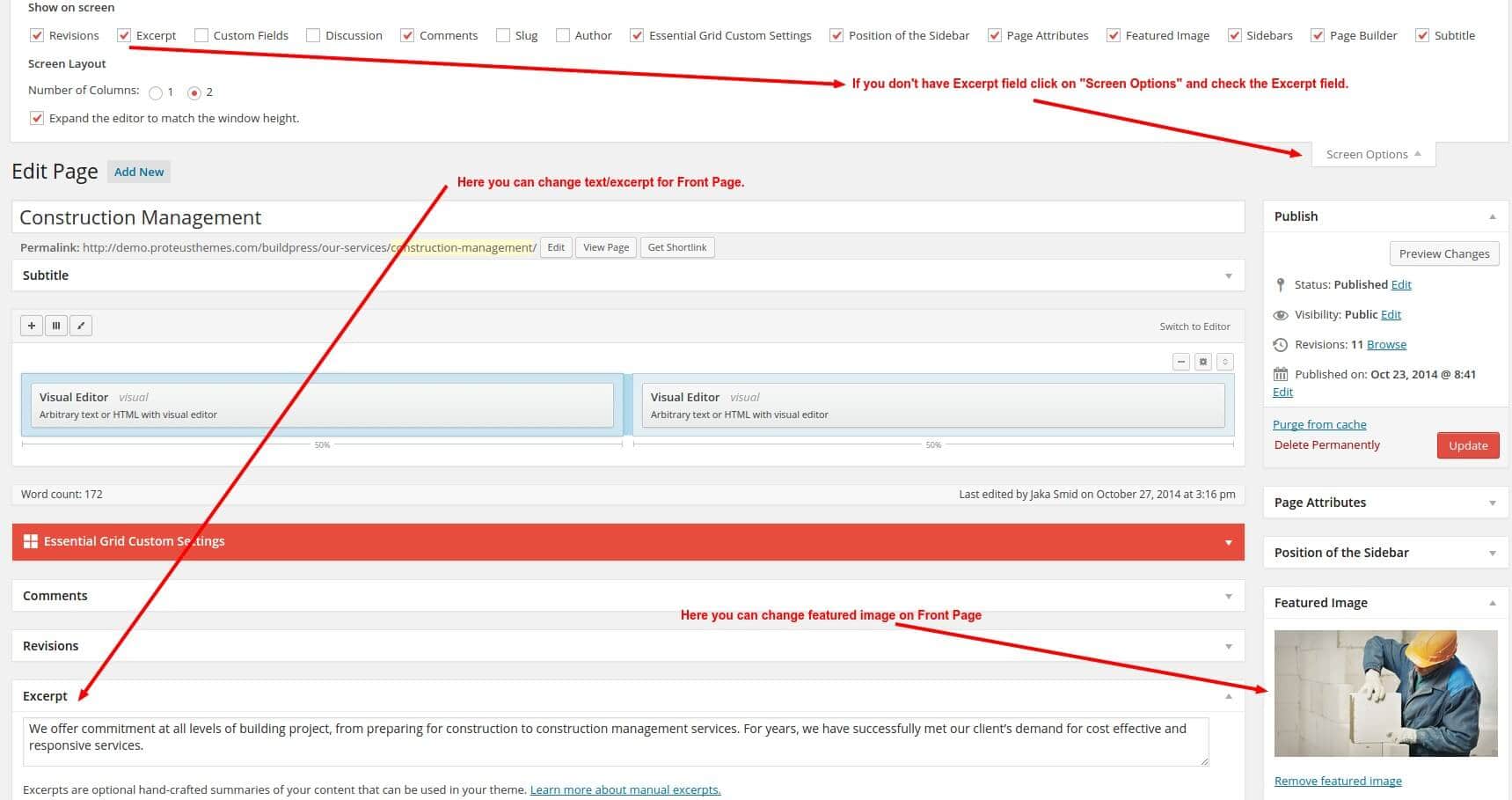 For more information take a look at our video tutorial.