How to translate read more?
In our newer themes (CargoPress, LegalPress, RepairPress and themes to come) we have added the options of custom "Read more" text in the Featured Page widget. We also added this option of custom text in other widgets like Latest News, so be sure to check the widget options first.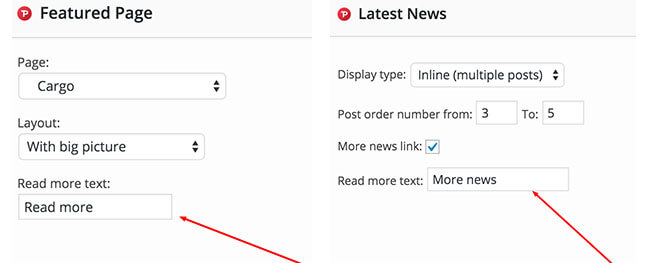 For older themes, please follow these instructions, to translate the theme.