An online store is a great way to earn money, but in order to see any kind of profit, you need to drive traffic to your store on a regular basis. One common method for getting initial traffic is to use paid advertising through Google AdWords or Facebook ads.
But when you're just starting out, investing in ads is not the best option, not to mention paid advertising can quickly eat up your budget without bringing you any return on your investment.
So what's an online store owner to do? Fear not, as there are ways to drive traffic to your e-Commerce store without buying ads.
15 Ways to Drive More Traffic to Your WooCommerce Store Without Relying on Ads
Below, you will find 15 different ways to drive more traffic to your e-Commerce store. The best part about these strategies is that they won't cost you a dime but will lead to more sales and more profit in the long run.
1. Start Blogging
The easiest way to drive traffic to your store is to start a blog. Since search engines love websites that are updated on a regular basis, a blog can help you rank higher in search engines.
WordPress makes it easy to start blogging so there is no reason not to take advantage of the built-in tools you already have at your disposal. You can blog about different ways to use your products, share customer testimonials, and offer tips and tricks that are related to the products you sell.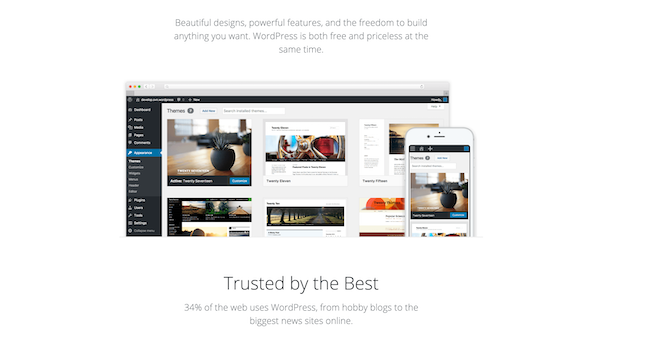 2. Add Video
Video has grown in popularity over the last few years and shows no signs of stopping. Considering Youtube is the second largest search engine in the world, adding video to your marketing strategy is a great way to drive traffic to your store.
You can create videos that showcase your products in use as well as share video testimonials or case studies.
3. Make Use of Pinterest
Most people think that Pinterest is a social media network because it often gets lumped in with other social media platforms. However, Pinterest is a search engine and if you use it correctly, it can bring a significant amount of traffic to your store.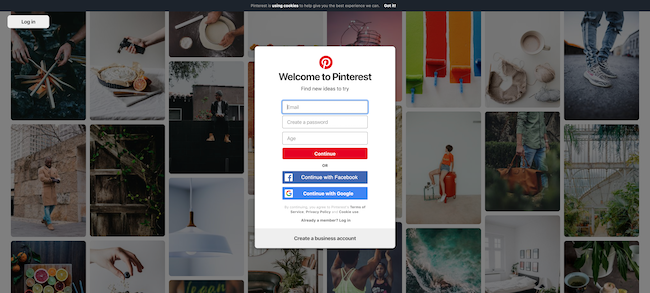 For starters, create long vertical images of your products and pin them to Pinterest. Provide a title and a description of your pin that has your product keywords so other pinners can discover them when they browse Pinterest. Then, consider applying for buyable pins so people can purchase your products directly from Pinterest.
4. Start a Referral Program
Another way to drive traffic to your store is to create your own referral program. A famous example of a company that's seen huge success with its own referral program is Dropbox.
When the company first launched, you were awarded additional storage for each new user you referred to them. This was a win-win situation for both parties as users gained more storage space and Dropbox gained new customers.
A simple way to launch your referral program would be to offer a discount for your store for each person that your existing customers send your way. You can use a tool like ReferralCandy to help you create and launch your referral program.
5. Run a Giveaway
Consider running a giveaway to attract more people to your store. The premise behind the giveaway is simple: the more people participate and help you spread the word about your giveaway, the higher their chances are to win the prize, and the more traffic you can expect to see in your store.
You can give away one of your own products that are highly popular or you can give away a completely different product from another retailer. The rules can be as simple as tweeting about the giveaway to secure the entry or spending a certain amount in your store to unlock the giveaway.
6. Work With Influencers
Identify key influencers in your niche and work on establishing a relationship. You can then offer them free samples of your product and ask them to promote it or give their honest review on their social media profile.
Keep in mind that you don't have to target accounts with the largest following. Oftentimes, influencers with a smaller following will have a more engaged audience which can give you a better return on your investment.
7. Post Your Product on Product Hunt
Depending on the type of products you're selling, your product might be a popular deal on Product Hunt. Product Hunt allows people to discover new products in the tech industry so if you sell software, mobile apps or anything else tech related, you could get a decent amount of traffic.
8. Leverage SEO
SEO is not a strategy that will bring you immediate results. Rather, you can expect to see an increase in traffic over time. However, when you leverage the power of SEO, you can start relying on organic traffic consisting of people who are already interested in your product since they are searching for them.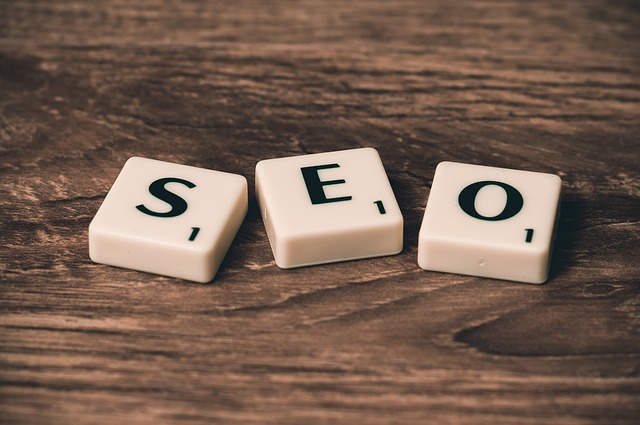 A few ways to improve your SEO includes optimizing your product images to get more traffic from Google, using keywords in your product descriptions naturally as well as in your product titles, and keep your site updated with relevant, fresh content.
9. Be Active on Social Media
A social media presence is a must nowadays. It's one of the best ways to spread the word about your online store, showcase your products, and stay in touch with your followers.
However, don't just post and run. Be active and engage in the conversation with others. Ask questions, leave comments on their posts, reply to your comments, and generally, be social.
Don't forget to link to your WooCommerce shop page in your social media profile bio so that your followers can go check out the latest products directly from your profile.
10. Use Email Marketing
The saying goes that money is in the list but for that to be true, first you have to build your list. A good incentive for online retailers is to offer a coupon code or a discount that they can use during checkout.
Once you collect their email address, nurture the relationship first before going in for the sale. This will help you establish your know, like, and trust factor which will make them more inclined to buy from you.
Share your story, explain your mission, and provide them with your most useful tips. Don't be afraid to promote your products or a sale that you have going on, but remember to provide value first and ask for the sale second.
There are some really great tools around that can help with this. HubSpot's WordPress plugin not only comes with email optin forms, email marketing and CRM, but it collects vital data on your contacts that helps you send targeted, personalized emails that convert. For example, you can see if a contact has visited a specific product page but hasn't become a customer. You could build a list for this audience, send them a relevant and timely link to a useful blog post, then follow up with a discount code for the product they were interested in.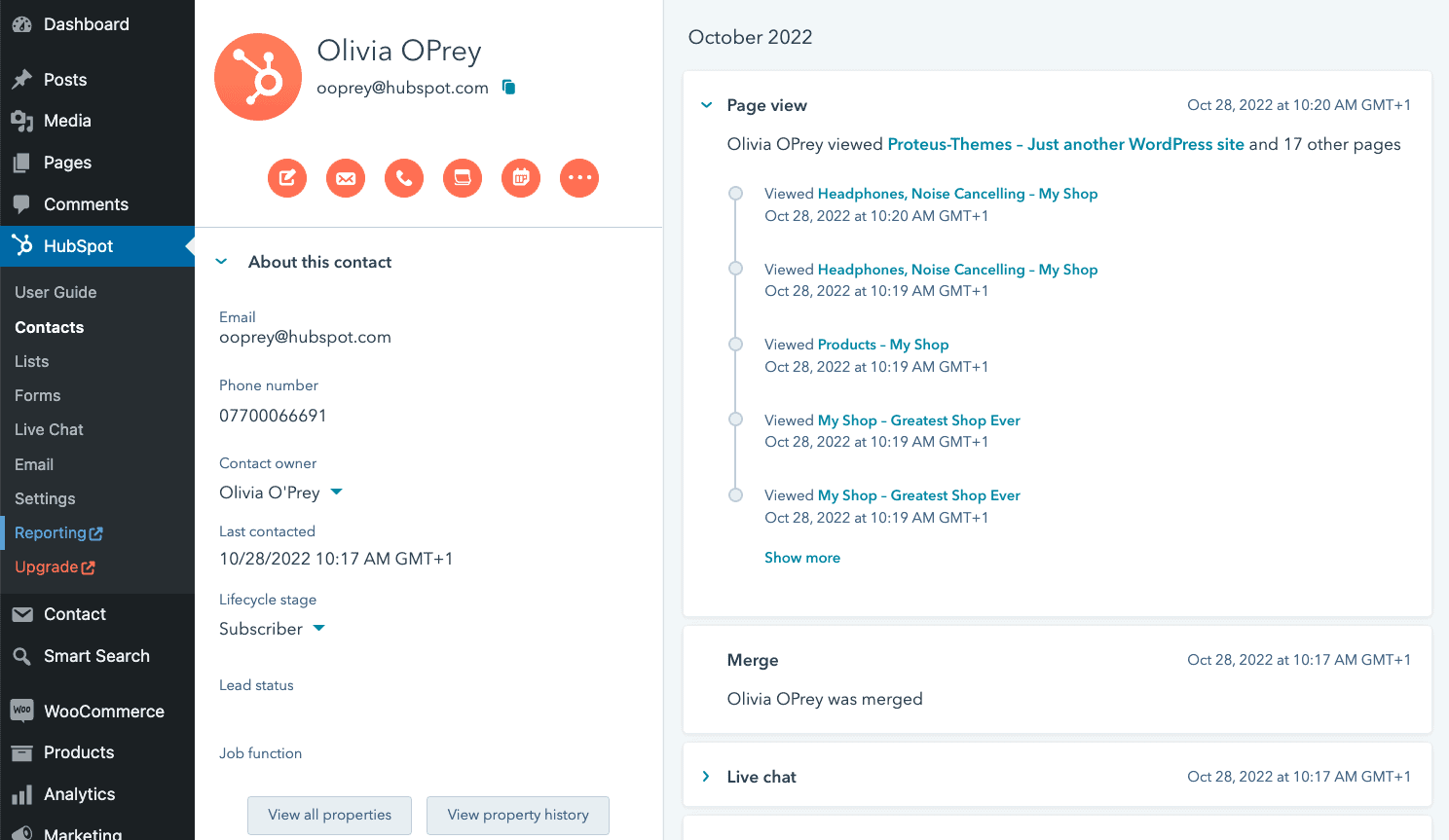 11. Take Advantage of Comparison Engines
Comparison engines allow people to find the best value for their buck. You can use them to your advantage and submit your store or individual products. People who are using comparison engines are the ideal audience to promote your product to as they are highly interested in buying and are looking for the best deal.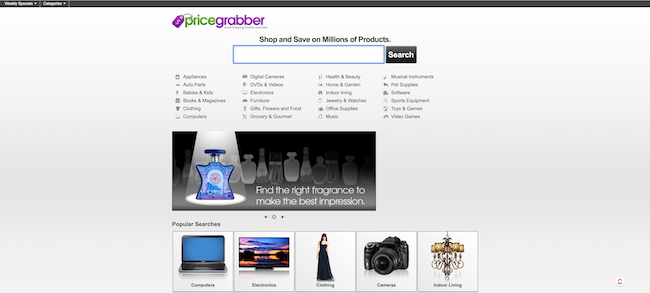 If you can offer competitive prices, you have better chances of buyers coming to your store instead of someone else's. A few examples include Google Shopping, Pricegrabber, ShopZilla, and others.
12. Don't Forget Reviews
Numerous research shows that people trust reviews as much as they trust recommendations from friends and family. Not only that, but the vast majority of online shoppers will stop to read the reviews before making a purchase.
Adding reviews to your store is essential and WooCommerce makes it easy to display customer reviews on each product page. However, your store is not the only place where you can get reviews. Sites like Yelp, Trust Advisor, Google Reviews, and Facebook are all excellent places to collect reviews and later showcase them on your site.
13. Update Your Email Signature
One of the easiest ways to drive traffic to your store is to use a tool that we all use on a daily basis. We're talking about your email signature. Stop for a moment and think about how many emails you receive on a daily basis as well as how many emails you send out.
Including a link to your store take mere minutes and is free advertising whenever you press send in your email inbox. You can link directly to your shop's main page or to a specific category or a popular product. The choices are endless so be sure to take a minute to update your email signature.
14. List Your Products For Free On Google Shopping
While Google Shopping Ads are paid campaigns, you cal also drive free traffic to your site with Google Product Listings that are not paid.
It will require a Google Merchant Center account and the creation of a product feed. There is an official plugin from WooCommerce here.
This is a great free option with lots of visibility. If you ever do decide to use Google Ads for products, your product information feed will already be set up for you ahead of time. It is a worthwhile chunk of time to make sure that Google is directing traffic your way!
15. Go Offline
Lastly, don't limit yourself strictly to online promotion. You can drive traffic to your online store even with offline marketing tactics. For example, you could add a decal to your car that has your store's address on it.
You could also pass around flyers that showcase a few popular products and include your store's website. Another idea is to rent a stall at a trade conference or a kiosk at the mall and use select few products as a showcase. You can then hand out a business card with your store's website or have visitors scan a QR code that takes them to your website.
Final Thoughts
Driving more traffic to your e-Commerce store is crucial if you want to see an increase in sales and have more profit at the end of the year. Use the ideas in this article as a starting point, experiment, and be sure to measure your results to see which ones are the most effective. Then, focus on making them a part of your core marketing strategy.
If you are just getting started with building your e-Commerce store, check out our Woondershop theme for free.