Have you seen those message boxes that pops up whenever you visit a website asking you to enter your email to download a free ebook or subscribe to a newsletter?
Ever wanted to know how to set up one of those popup messages on your own WordPress blog and learn how to build an email list? Then keep reading to find out.
What Is An Email List
An email list is a collection of contact information that many blogs and websites collect and use to stay in touch with their subscribers, customers, and fans.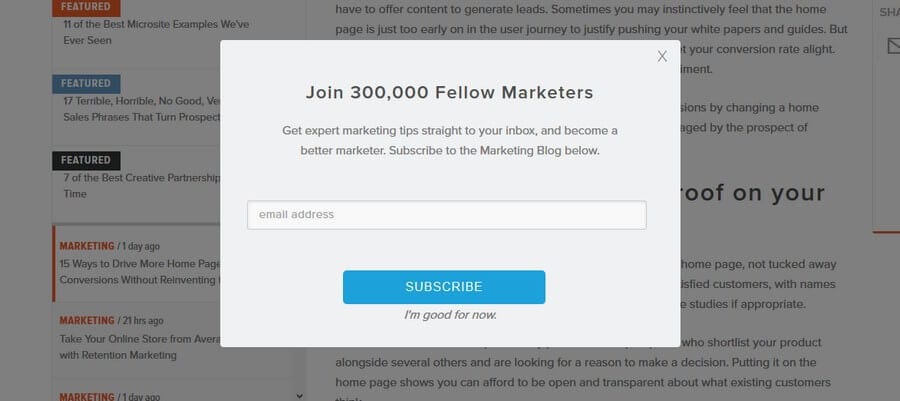 It's one of the most effective ways of turning your cold website traffic into leads.
Usually, you have to use an email marketing service, like MailChimp or AWeber, to collect and organize your email list and also to send out email campaigns.
An email list can be used to publicize your blog content, generate traffic to your website, and even sell products directly to your loyal followers via email.
Although, building an email list is a lot harder than it sounds.
Why Your Blog Needs An Email List
When bloggers started complaining about Google's Penguin update back in 2012 and how it caused them to lose thousands of traffic coming to their websites, Search Engine Land offered a great piece of advice:
"Don't depend solely on SEO. Especially don't depend solely on Google."
Google and social media aren't the only good methods of bringing in traffic to your website. You can also generate high-quality traffic through emails as well. Think of it as your alternative traffic source to Google.
And also, if you're selling any products or doing any affiliate marketing, you can use your email list to promote those products as well. Because emails convert your leads into sales better than website traffic.
This is why you need to start and grow your email list right from the beginning of your blog.
By the end of 2019, the number of worldwide email users will increase to over 2.9 billion. Over one-third of the worldwide population will be using email by year-end 2019, according to The Radicati Group.
Ways To Grow Your Email List
A person's email is like their online identity. They won't just give it to you unless you offer something valuable to them in return.
So, in order to attract the attention of your visitors and get them to subscribe to your email list, you must give out something for free.
Send a Newsletter
Offering to send a daily or a weekly newsletter with updates on latest blog content is one of the most popular methods of growing an email list. Although, it's also the option with the lowest conversion rate.
Free Downloads
Giving away a free ebook or an exclusive item is an effective way of collecting emails. Who doesn't love getting free stuff.
Giveaway Contests
Hold a contest on your blog to giveaway something valuable. For example, if you blog about web design you can hold a contest to give away a premium website template. You can use a tool like Rafflecopter to launch the contest on your blog and easily collect emails.
5 Must-Have Email Marketing Tools
Before you start on your email list building and generating leads, you must register with an email marketing service and set up popup messages on your blog to ask your readers to subscribe to your email list.
Followings are some of the best email marketing tools you can use to get that job done.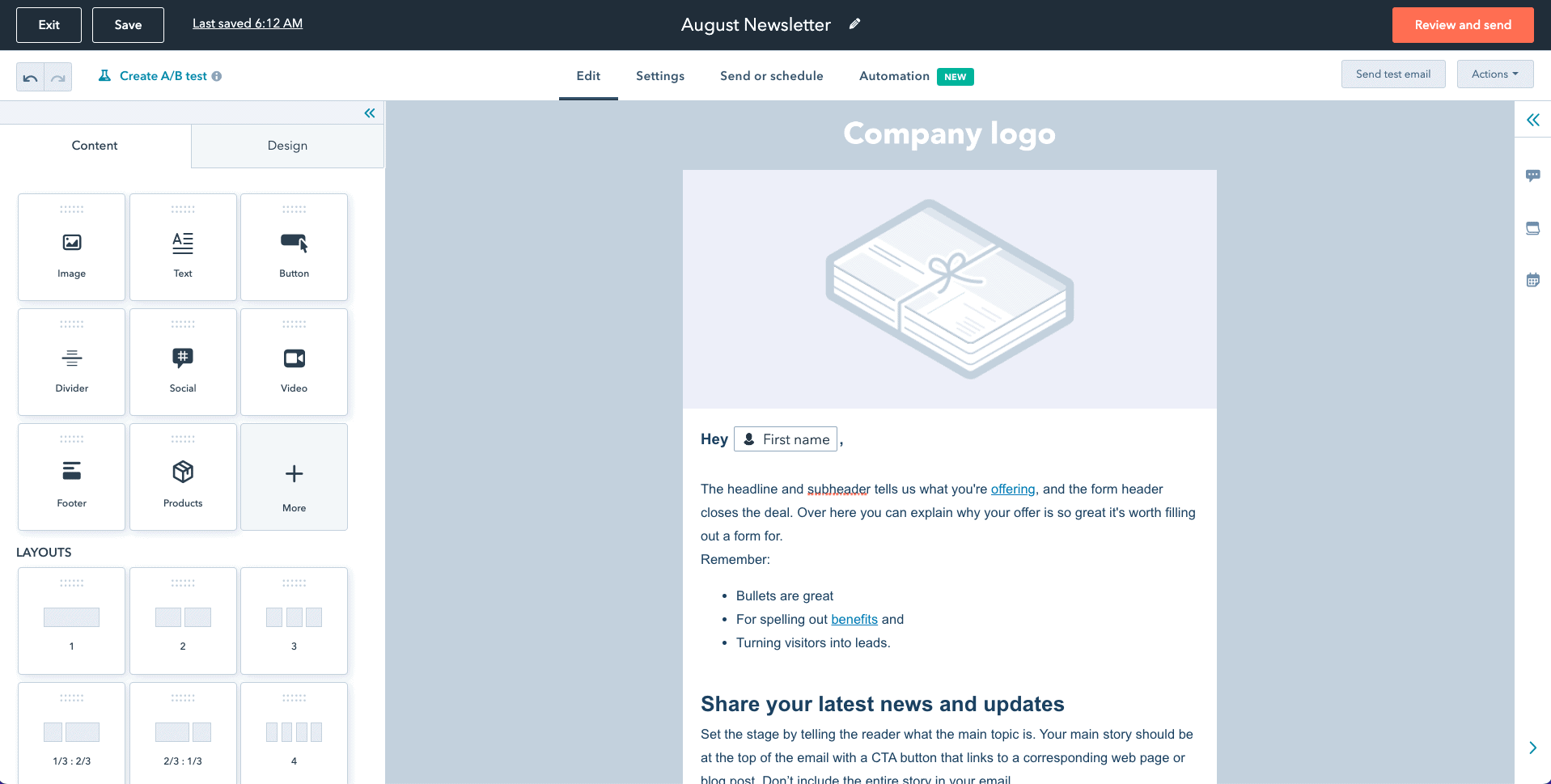 HubSpot is an all-on-one marketing platform for small businesses that comes with all the tools you need to capture leads, convert leads to customers, and turn those customers into raving fans.
Included in their free plan is a drag-and-drop forms builder and live chat/chatbot builder to generate leads, which are all stored in HubSpot's easy-to-use CRM.
HubSpot also comes with its own free email marketing tools, letting you send targeted, personalized emails that are powered by the data in your CRM.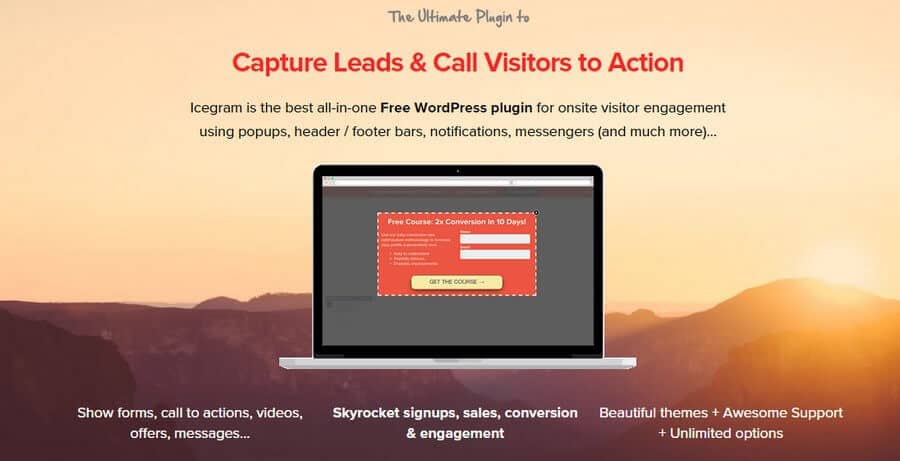 Icegram is a great free WordPress subscribe plugin that allows you to show a beautifully designed popup messages to blog visitors to capture their emails and also promote your website with action bars, inline messages, notifications, and many other tools.
Why not SumoMe?
If you're willing to spend $100 a month on an email list building tool, then SumoMe will be a great option for you. Because its' free version only gives you access to one theme and comes with heavy branding all across your site.
Icegram, on the other hand, comes with 20 free themes, removes branding for free, and includes free support out of the box.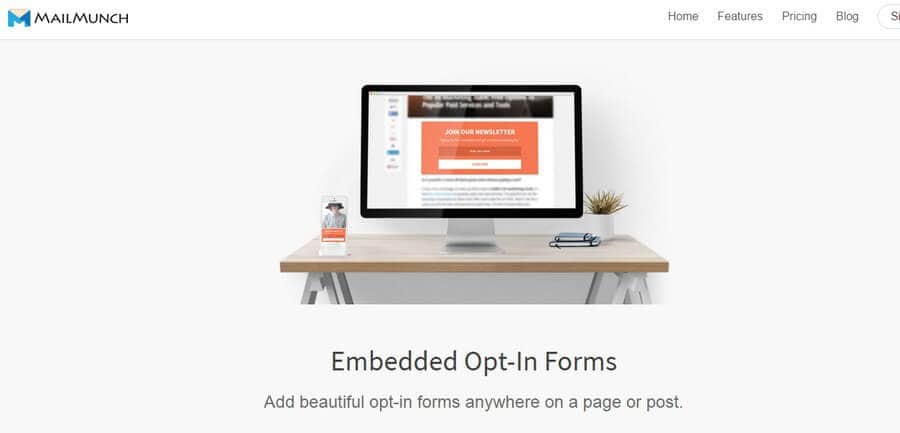 While Icegram comes with a tool for inserting messages in between your content, its' free theme designs are not suitable for all blogs.
MailMunch fixes that problem by allowing you to embed stylish list building forms right inside your blog content. It supports all popular email marketing services and lets you create unlimited forms for free.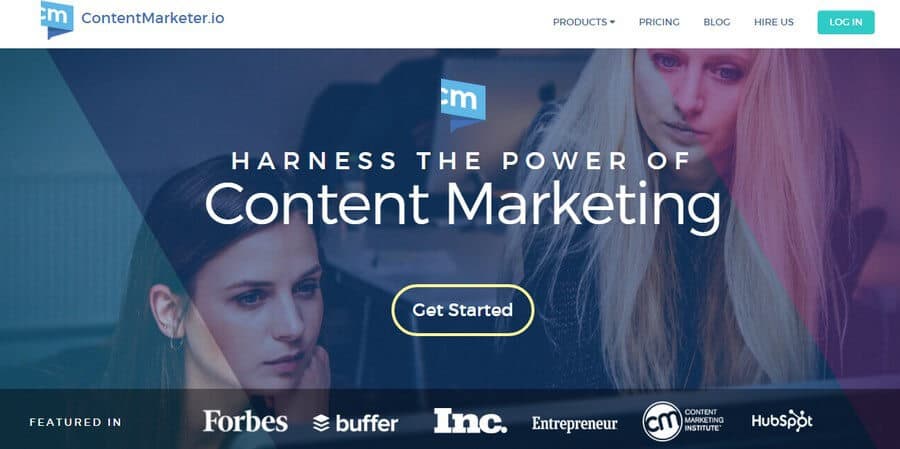 This is an incredible tool that allows you to find the email of anyone on the internet.
But, why would you want to find someone's email? To get in contact with them, of course.
Imagine finding the email of a big influencer in your field and sending them an email asking to do an interview on your blog. Or even sending cold emails to potential fans to let them know about your blog and ask if you can include them in your email list.
The possibilities are endless!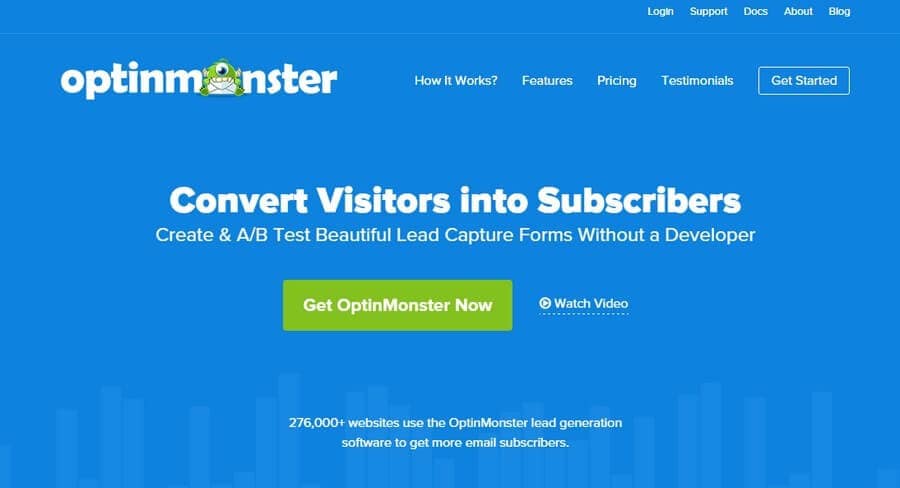 We couldn't resist featuring OptinMonster because of one tool that makes it beat the rest of the list building tools: The amazing exit-intent technology.
With this tool, you get to show your popup messages right before the visitor tries to leave your website. It's an effective method of getting more attention to your popup and collecting emails.
However, OptinMonster is not a free tool. It comes with a $9 a month price tag. But it will also give you access to plenty of other awesome tools as well and it's definitely worth the price.
This is only the beginning. There are dozens of amazing tools and apps out there that you can use to build your WordPress mailing list. So, go out there, explore, and find new ways to collect more emails through your blog.