When providing support to and talking to our themes buyers, I've noticed that lots of web agencies, SEO consultants, and online marketers are facing common issues when setting up WordPress website for their clients. That's why I wanted to reach out to some of the people who are very successful at their work, use our themes, and ask them what's the secret ingredient for their success. One of these people is Santiago Peña.
My first interaction with Santiago dates back to March 2015. He was a customer of ours back then already and needed some technical help. We kept in touch and I noticed that he's coming back for more themes and that his portfolio of websites for local small businesses he has built is getting larger. Last month I reached out to him and asked him a couple of questions about his work.
Some of the topics we've covered are:
how and where he gets his new clients,
how to overcome common problems when setting up websites for local businesses and,
what a new website really means for a small business owner.
---
Primoz: Can you tell me something about yourself, what do you do for a living at the moment and what is your background? When did you first get in touch with WordPress? Did you build websites with some other CMS before WordPress?
Santiago: I am a professional licensed veterinarian who happened to enjoyable soak my life mostly in scientific research and academic teaching. I am not the typical web developer as you might think but I first got to play around WordPress perhaps since about WP 3.0+ days and from there I have never looked back.
Web development is not my primary 'business' in life. It's simply something I love doing about and has become a hobby, a playtime that I seem to always 'win'!
And before anything else, I have to say great thanks to people like you and other master developers out there, hats off and much respect.
Primoz: I can see you have a growing portfolio of the websites you've built so far. Where do you find your clients? What kind of businesses do they have? How do you help them to get better online presence?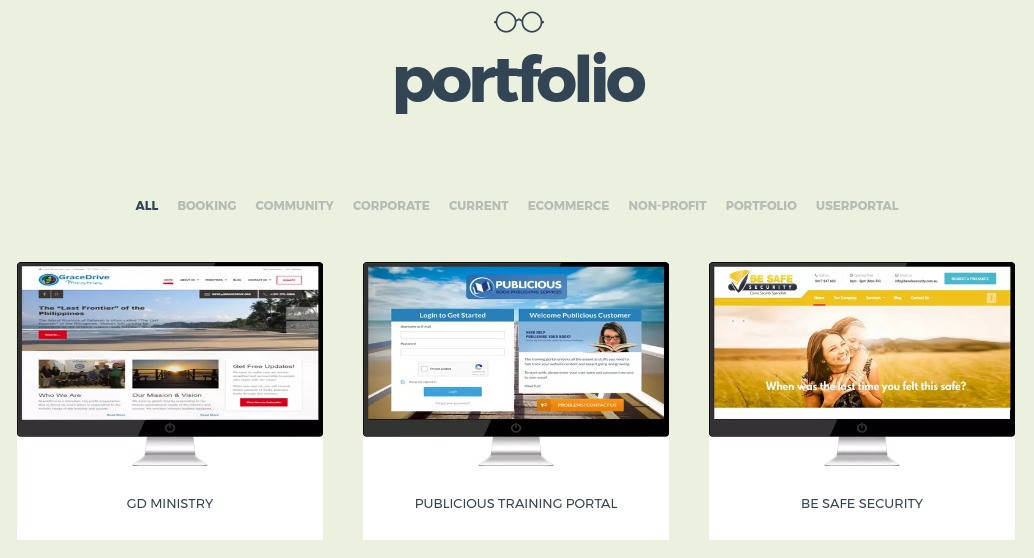 Santiago: I guess, same as with others, it's via referrals big time, but I have to say, before those things like referrals, portfolio showcase, high-end squeezes and sales funnels, etc. (though I don't have all of them), I also started from scratch: cold calling, emailing, and a whole lot of guts and grit trying to convince people one at a time that you have the right solution they needed when they need it!
Primoz: Which project are you most proud of up until now? And also is there some success story behind the project you've made (for example, because of the new site you've helped to doubled revenue of some local business)?
Santiago: Many of my projects are focused on local business websites. Working with such projects gave me the opportunity of not simply pounding up any local website come to life but really the privilege to converse in real life with business owners, what they want to accomplish and how they want their business to grow using a website/webmarketing platform.
In the many projects I've gone through, there seem to be always a special feeling of satisfaction I complete a website with an e-Commerce component on it, or direct customer/member registration and interaction. I guess partly it was because of my unwavering enthusiasm about how pet eCommerce works early on but also the associated technicalities that come with it … and how you can transform that techy stuff into something worthwhile for customer experience/engagement.
I guess this recent non-profit project we've just completed and launched a couple of weeks ago is something I am so extremely happy about. Of course, it uses one of your new themes. It is the first project where I have implemented email subscription and a series of autoresponder messages for a set period of time. We hit a good subscriber base on the first few days and the interaction and engagement are very encouraging… it is truly a live breathing web asset. Very high respect for the heart of the organization but how it is being projected via the website makes you see the face of it if you know what I mean.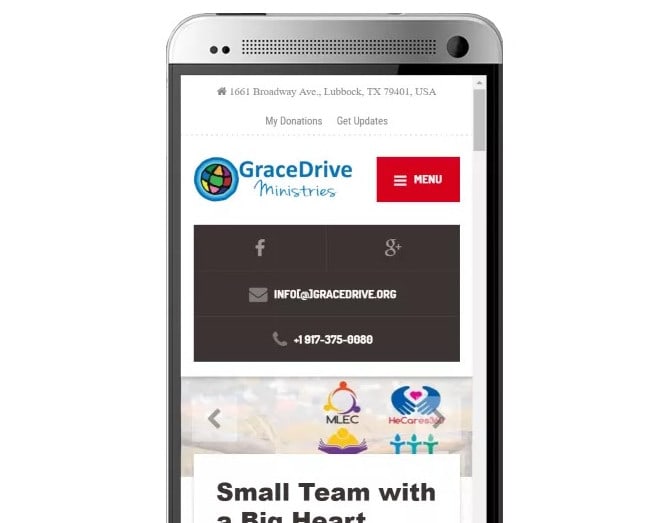 Primoz: What are the most common issues when you work with the clients? When I was a freelancer one of the biggest problems I remember was to get the content from the client on time. How do you cope on that, do you have any suggestions how to overcome that obstacle?
Santiago: Yes, I think getting (waiting) for those content is the classic problem. What I found helpful is actually getting a mock-up/demo site filled with dummy content just like what you do in your themes. Certainly, it is not as simple as buying a theme from the Themeforest and install on the server using it a one-click demo! Most often, it is not about the owners not knowing what to write but where and how to start. So getting the website items in place, will help direct the owner in a very succinct form what he only needs to fill in.
The other issue is that some clients don't understand how important it is for their websites to be maintained, updated and backed up regularly. This is especially true with old-purely-HTML-based websites. I normally explain to them how and why this is important and by showing them that their website will be connected to admin/maintenance console where their website is constantly monitored-updated-backed up. Showing them a screenshot of how this is done (with update alerts showing up on their own site) really helps as well. Of course, this can be then done automatically with plugins like MainWP, iThemes Security, BackupBuddy, etc.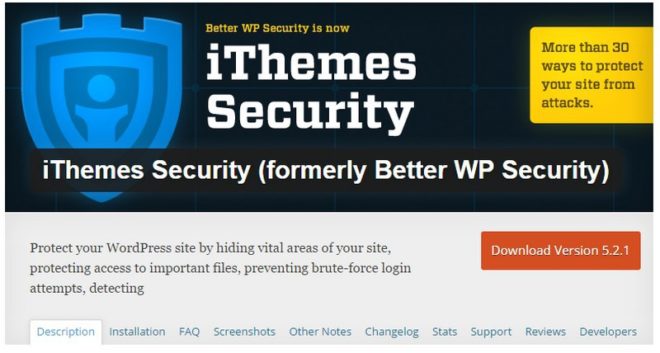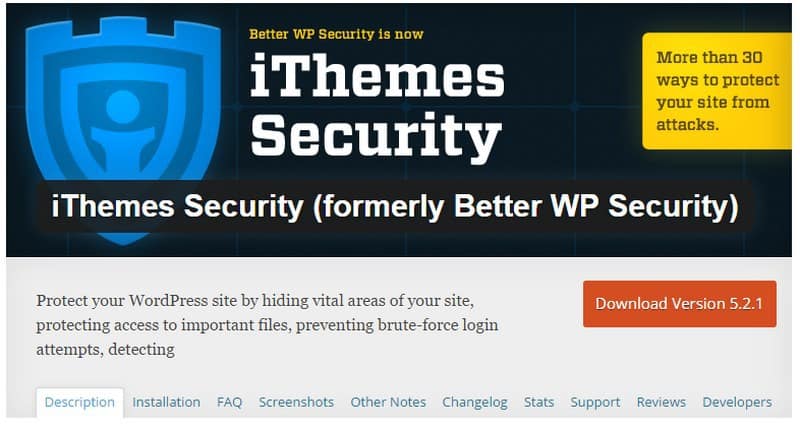 Primoz: When do you enjoy the most in the process of creating a new website for a local business?
Santiago: I guess during the handover when the business owner says: Fantastic! It's like a combination of magic and that the owner is really having a big fun of it!
But of course, it's not only about building websites, instead you are opening 'limitless' webmarketing doors for business owners to explore and potentially benefit from to grow their business. Things like SEO (local in particular), SEM, tracking analytics, landing/squeeze pages, building an email list/customer base, etc.
Primoz: Is there something unusual, something unique you do differently than the other people who are creating websites? What would that be and how that helps you be a step ahead of the competition?
Santiago: I have fairly a good understanding and experience with cPanel/WHM. I am very particular with UX experience and have quite an input in terms of both on-page and off-page optimization (SEO). Though I've built quite a few serious local business websites, I guess going forward I'd like to capitalize on with my intrinsic professional background as a Vet.
My passion is to grow with my fellow vets in the industry, animal practitioners and pet lovers alike. I am not a uni-thought web developer nor a web designer, but I could be a 'rabid' WP assimilator that somehow have accumulated a great wealth of life experiences in this niche that perhaps in the future I can position myself as a "VetsWeb Practitioner " … sort of 🙂
Primoz: Where did you find about ProteusThemes? How was your experience with ProteusThemes and how did we help you with your work? Based on what did you chose to buy our theme?
Santiago: A challenging project came up one day with a very short turnaround time. Having gone through my options and searching through the web, Proteus theme was simply the right pick! After that, I've sort of solidified further my confidence that I can build a very strong website with a solid appeal if what I need can be found in ProteusThemes. I just completed my 6th project that used your Shaka theme!
I love your theme's flexibility too in that I can make use of one of your theme (originally) built for other niche to a different niche I am working as long at it suits to what the project was originally planned to accomplish on. SiteOrigin with Proteus is very easy to use but I also would love to see Elementor integration perhaps in the future.
In short, I would choose Proteus with its niche-specific yet flexible structure, superbly crisp and succinct design and now the new pricing/licensing terms!
Primoz: How do you keep yourself up to date with the news about the WordPress and website development? Which resources would you recommend to people who are in the similar business as you are?
Santiago: Simply, building websites (especially) using WordPress can be a mundane task. I focus on the story that goes beyond once the site is finished. Finishing a website is actually just the beginning.
I focus on the story that goes beyond once the site is finished.
Click To Tweet
I help business owners explore what is possible and make the most of what is feasible given their own individual business situation. Blogs like iThemes, WPMUDEV, Main Street ROI, Search Engine Land, QuickSprout are just a few I found to be very helpful.
---
It is my pleasure to feature Santiago on our blog. There is much useful information for anyone who's creating websites and using WordPress themes.
If there are any questions, I am sure that Santiago will be happy to chime-in in the comments below.
And don't forget: in the online business, the only constant is … a change. So remember to keep yourself up to date and delivering the best value.