Back in 2015, Microsoft published a study according to which the average attention span dropped from 12 to 8 seconds since the year 2000.
The tech revolution which brought us lots of cool gadgets and new media channels drastically impaired our ability to focus when we're exposed to different stimuli.
Even if you're one of those who believes that the results of this study are an exaggeration, you can't deny that people have indeed become easily distracted due to information overload.
They have also become increasingly impatient which means that if someone lands on your e-commerce website and can't find what they're looking for in a matter of seconds, 15, to be more precise, they will leave and won't come back.
But, but you can easily prevent this by polishing your website and improving its UX design.
Reduce Your Website's Page Load Speed
A sluggish website can seriously hurt your e-commerce store conversions.
It's true that you have approximately 15 seconds of your visitors' attention to interest them in what you offer, but this doesn't refer to your page load speed.
Namely, a survey has shown that more than 50% of web users bounce if a page takes more than 3 seconds to load.
Google's experts also suggest that you should keep your load speed below 3 seconds. Besides frustrating your customers, your slower load times will also be punished by the search engine giant – you can expect that your rankings will sink.
And as you know, bad news spreads like wildfire, which means that 44% of your unhappy customers are very likely to share their poor online shopping experience with their friends. And, just like that, your reputation is ruined.
So, the first step in preventing such a gloomy scenario is running a sped check on your website with the help of this tool.
Resizing your images can be helpful too, so try out online image compressing tools such as Optimizilla.
However, if this DIY approach doesn't work, check out this extensive speed optimization guide or hire professionals who will identify potential problems and fix them.
Optimize for Mobile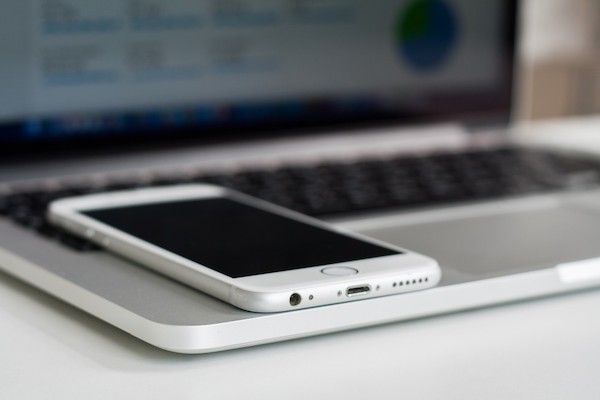 Nowadays, people are glued to their smartphones.
Moreover, it's very likely that you're reading this on a 5- or 6-inch screen.
But apart from checking out their Facebook and the latest news, an increasing number of people use their mobile devices in the process of online shopping. According to Forrester's 2018 Retail Best Practices: Mobile Web Study, smartphones account for over 30%, or more than $1 trillion, of total U.S. retail sales.
If your website design is responsive, your customers will be able to browse through your online shop comfortably no matter where they are, and you can count on at least some of them to click that "Buy now" button.
You can also greatly benefit from the fact that over 3 billion people globally are social media users, which means that you can target them with Facebook and Instagram ads. If we bear in mind that a stunning 95.1% of people access Facebook from their smartphones, it's clear that the traffic resulting from social media campaigns will mainly consist of mobile users.
Imagine their disappointment if they land on a website with tiny text they can't read and the buttons they can't click. Your carefully crafted copy, catchy headlines, and all social media marketing efforts will go to waste.
Improve Your Navigation
Many UX professionals swear by the Three-Click Rule.
This means that your visitors should be able to find any information on your website with no more than three clicks.
On the other hand, there are some opposing views, according to which this is just a myth which won't significantly improve the usability of your website.
However, what is crucial for the effectiveness of your website is intuitive navigation, and this is one of the first pieces of advice that you'll get from seasoned e-commerce development companies.
Think of a situation when you find yourself in an unfamiliar city for the first time, and you need to use a map to get to the places you want to see.
This is how your visitors feel when they're trying to figure out your website. To make the navigation process as easy as possible, follow these tips:
Use a sticky navigation bar, fixed at the top or bottom of the page, to allow your visitors to scroll seamlessly and put them in control of their browsing experience. It's great for one-page websites and those with long or infinite scrolling;
Put your navigation menu in a place where your visitors expect it to be. This is not a moment to be creative, because unconventionally designed navbars can be confusing, and that's the last thing you want for such a crucial website element. Stick to the upper-left or central position;
Keep your navigation bar clear and concise. Many business owners insist on pushing their agenda and making navbars all about conversions, but it's important to take into consideration that visitors might also want to learn more about the company, its philosophy, and core values. So, make sure to unclutter your website navigation menu, but include both the links which will encourage your customers to make a purchase, as well as those which will allow them to explore and learn more about the things that they're interested in;
Turn your logo into a link to the homepage so that your visitors can find their way back to the start with just a single click. This will work only if your logo stands out from other elements on the page, so make it visually distinct and conspicuous.
Optimize Your Checkout Process
A long and complicated checkout process is a true conversion killer, as 28% of customers abandon their shopping cart if they encounter this issue.
The thing is that you should eliminate obstacles that might stand in your customers' way when they're trying to make a purchase from your e-commerce website.
One of the best ways of reducing friction in the buying process is making a registration or login optional. Many people are fed up with creating yet another account and their first instinct is to close the tab and head to another website which will allow them to pick an item and pay for it without having to provide personal information.
It's also a good idea to condense your entire checkout on a single page, just like Apple does.
However, if this isn't possible, you can add a progress bar which will tell your customers where they are in the process.
Detours along the way are also a big no-no. The fact that your customer has to start all over again because they want to change their order is pretty annoying. So, by making the whole process as smooth as possible, you'll ensure that it will result in a conversion.
An inconsistent look and feel is a huge deal breaker.
If your checkout page doesn't follow the same visual theme as the rest of your website, your online store will come off as unprofessional and untrustworthy. And remember that you expect from your customers to trust you with their personal information, including their credit card numbers, which is why it's essential to build loyalty and credibility throughout their customer journey, and visual consistency plays an important part in this.
Allow Different Payment Options
Having multiple payment methods on your website isn't an option but a must.
That is unless you want to leave money on the table.
By offering several online payment gateways you'll make your store look reliable, professional, and trustworthy. If you browse through respectable online merchants' websites you'll see that all of them have a couple of payment options available, so take a cue from them.
If you want to expand your reach globally, you have to bear in mind that people in different parts of the world feel more comfortable when they can use payment methods that they're familiar with and their local currencies.
So, first of all, you need to identify what your audience's preferred payment methods are and enable them.
Credit card services such as American Express, Visa, and Mastercard are staples when it comes to online shopping, but you should also add the most popular money transfer services to your list. Remember that there are a lot of freelancers who receive their money via services such as PayPal, Square, or Payoneer, so it's a good idea to include these payment platforms on your website.
Implement Search Filters and Autocomplete Suggestions
As your business grows, the number of the items you sell will increase.
This means that your customers will have a hard time browsing through your website and finding what they want. Needless to say, this going back and forth causes unnecessary friction.
That's why it's important to provide various search filters.
Sort your items by price, popularity, or category, and arrange them in a logical order.
Apart from this, you should also greatly benefit from showing relevant recommendations and similar items. The fact that almost 35% of Amazon's revenue comes from its AI-powered recommendation engine, perfectly illustrates how important this tactic is for upselling and cross-selling.
To additionally speed up the search, you should implement the autocomplete functionality which will allow your customers to find the product they're looking for even if they remember only a part of its name.
Also, it's possible to add a feature which will auto-fill the city and the state fields from a zip code in the form. A drop-down menu with all the countries to which you ship is also a nice addition which will make the whole checkout or registration process much easier and faster.
Conclusion
With a number of different possibilities for online shopping available, you can bet that your potential customers will be picky and demanding. And yet, many e-commerce sites fail to implement these simple UX design tips, which ultimately hurts their bottom line. Don't become a statistic in the shopping cart abandonment rate surveys, so make sure to speed up your website, optimize your checkout process, and make purchasing easy for your customers.