Have you ever wondered what buyers on ThemeForest really want and which are the crucial features when it comes to deciding which theme to buy?
We did a homework for you. In December '14 we made a research where more than 80 people who are buying themes regularly on ThemeForest participated. The results are below. Enjoy!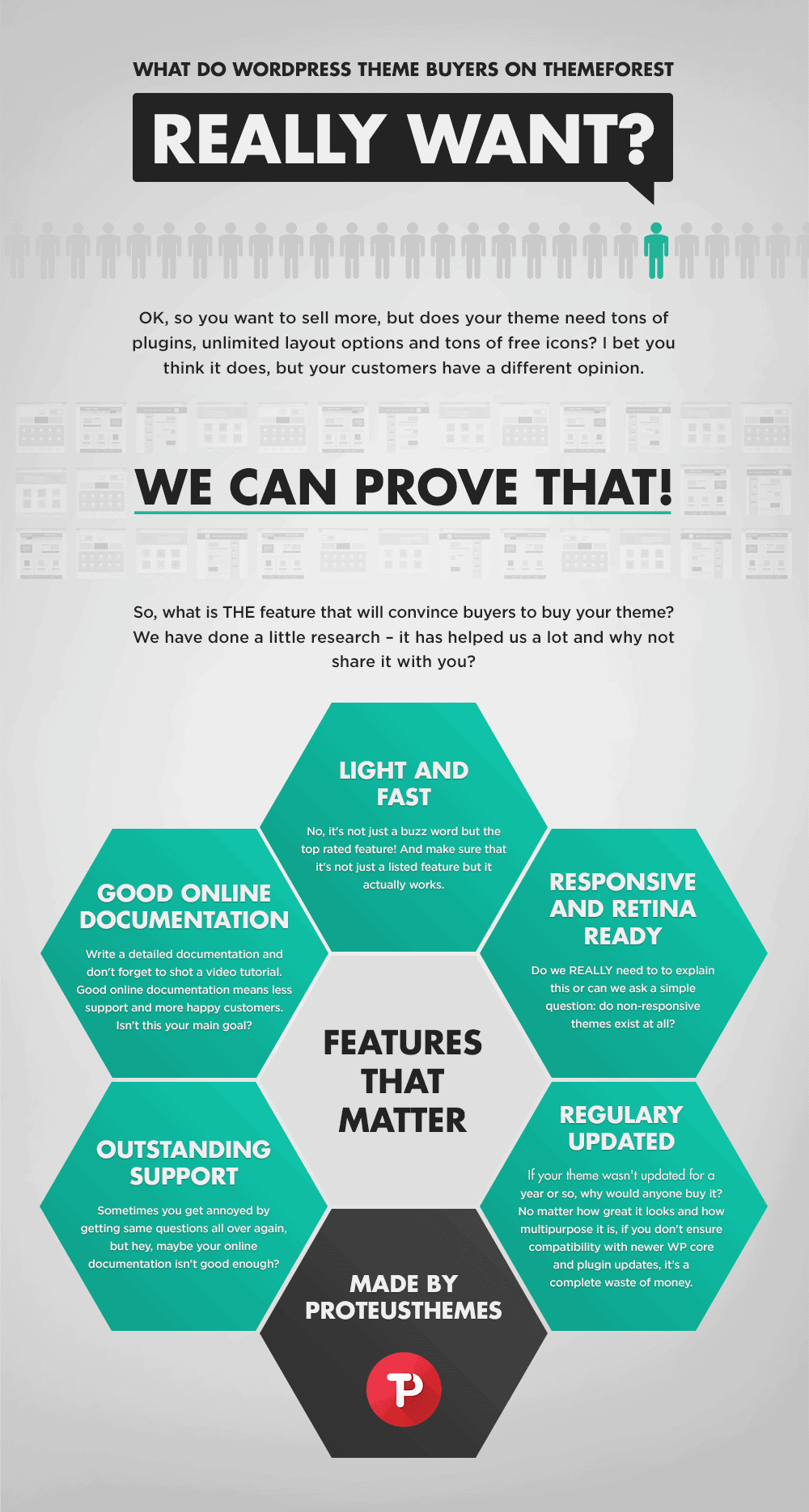 Let me know your thoughts. Do you agree?