Our v1.3.0 updates were inspired by top reasons for cart abandonment.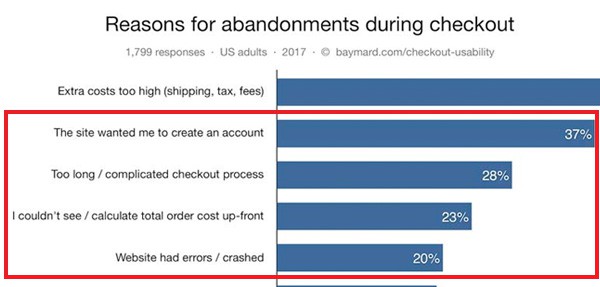 As you can see, the main reason is high shipping costs and that's something that's up to you to change.
But regarding the other 4 out of top 5 reasons – we took care of them in the WoonderShop WooCommerce theme v1.3.0 update!
Distraction-free checkout
In order to reduce cart abandonment rate and increase conversions for your store, we've designed a better checkout that:
enables shoppers to order without creating an account
simplifies the checkout process by removing all the unnecessary clutter and outgoing links
enables the option to calculate total costs up-front
provides strong error-free stability
a support button helps quickly address shoppers concerns
you can upload trust badges that will build more trust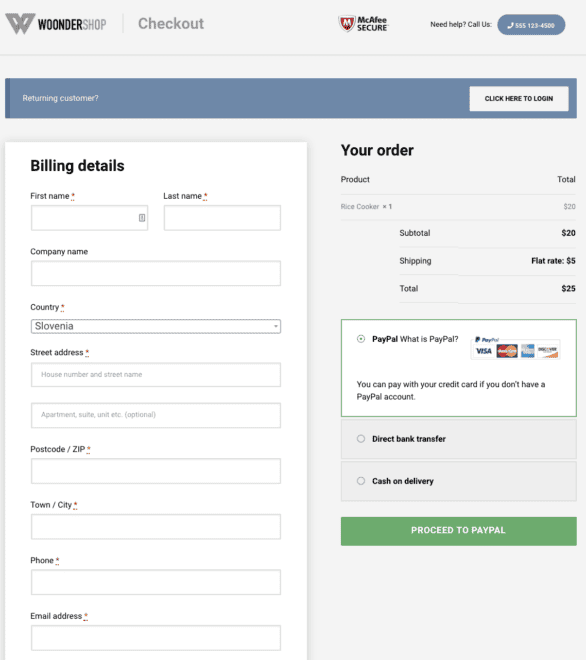 Shop products directly from the category page
This will make the shopping experience quicker and more enjoyable, greatly increasing your conversion rates. On click, the "add to cart" button animates and gives a clear feedback that the product has been added to cart by opening the mini-cart widget in the header for a couple of seconds. This feature is optional.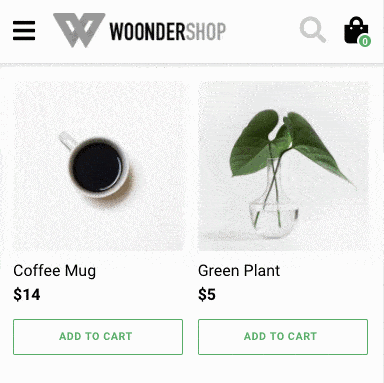 Improved mobile touch feedback
One of the biggest rules of UX is: "For every action, there should be a reaction". We shaped this feeling through helpful feedback which will motivate shoppers by knowing that they are doing something right.
When hovering over the product there's a light blue glow, and adding a product to cart will mark it with a check icon.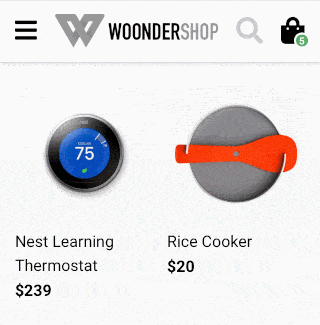 Slovenian WooCommerce Theme translation
Believe it or not, the 3rd most used language, besides Dutch and English is Slovenian. Maybe the reason behind it is because our core team is from Slovenia, but we are not sure 😉 For our next translations… which language do you want in the WoonderShop WooCommerce theme?
You can see the entire list of changes in the WoonderShop changelog.
Put Your Idea on our To-Do List!
We regularly implement feedback from our users. If you have any idea write to us via live chat or use the contact us form.
Our list of new features is huge so get ready for more updates next week!