Organique WordPress Theme was developed for online organic food shop, but it can be easily transformed to anything that is more or less connected with natural and organic niche. Firma Majoor proves this in practice, because they have chosen Organique WordPress theme to represent their business.
Majoor Bussum from Netherlands is selling first class leathercare products for more than 50 years. At first they decided to go with some other WP theme, which was great, but utilized Visual Composer. If you are not that big fan of Visual Composer… that can be a problem! Luckily, soon enough Organique crossed their way and the theme looked like exactly what they needed.
Remy, their website developer explains: "We liked the cart icon, icons below the slider and the way the products were displayed. Because we already had Mailchimp, the newsletter bar in Organique was also great. The WordPress theme works great with WooCommerce, so we didn't change anything there. Organique's shortcodes were also great! We have agreed not to change to much in the theme (besides images of course a bit of CSS) so everything would keep working like it should."
Thanks to theme options and custom CSS they customized the theme, so that it looks a bit brighter: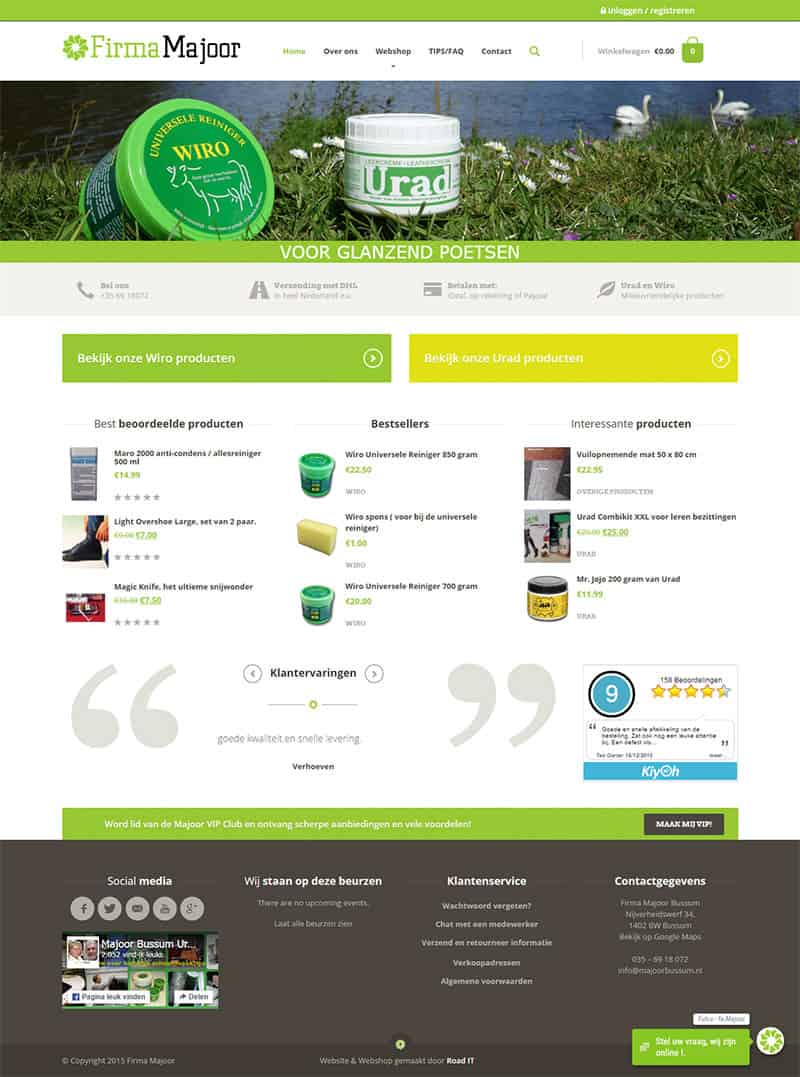 They installed a few plugins for additional functionalities and the new website was done! How cool is that?
Some of the plugins they have used
Tidio Chat for a live chat

What's an online shop without a live chat, right?
Kiyoh Customer Review

This plugin sends out an invitation link to customers after they have made an order and encourage them to rate and review the product they have bought.
Revolution slider for a more powerful slider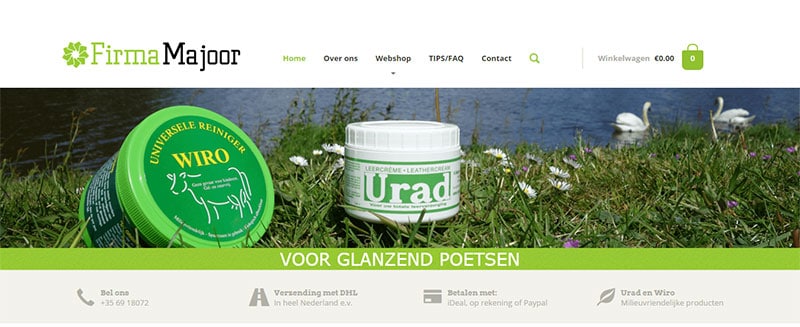 Although Organique has a default slider, it fully supports Revolution slider, which gives you more options and control over the images.
You can check their website here: https://www.majoorbussum.nl/