When we were brainstorming about MentalPress, it was clear from the beginning that we wanted to focus on small business owners and freelancers instead of big corporate firms and clinics. WordPress templates that are made for corporate businesses and big firms often appear to be too big for someone who is freelancing (in any kind of business). Don't you agree?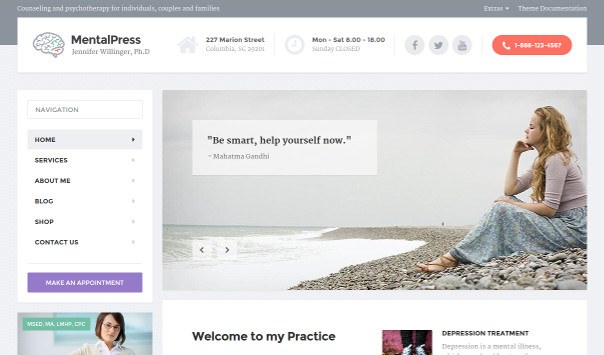 With its light and clean design, MentalPress felt very versatile from the first moment I saw it. Yeah, I think it works great for psychiatrists or any similar type of business, but apart from that, I think it offers many more options.
I always like to view things from another point of view and I strongly believe this theme would work well with (almost) any other type of small business or freelancing.
For the last few days, I have been pretending I'm an ayurvedic doctor, a veterinarian or a yoga teacher. For all three of my imaginary occupations, I choose MentalPress and hey – it works great, although there is a biiiig gap between being a yoga teacher, a veterinarian or a psychiatrist.
Hm, or perhaps not 🙂
It depends where you are looking from, but that's not the case now. Anyway, enough said, let's go through my imaginary occupations.
Me, as an Ayurvedic doctor
Actually this could be for any kind of alternative medicine or therapy like traditional Chinese medicine, homeopathy, acupuncture, or energy medicine, but I choose Ayurveda because I'm most familiar with it.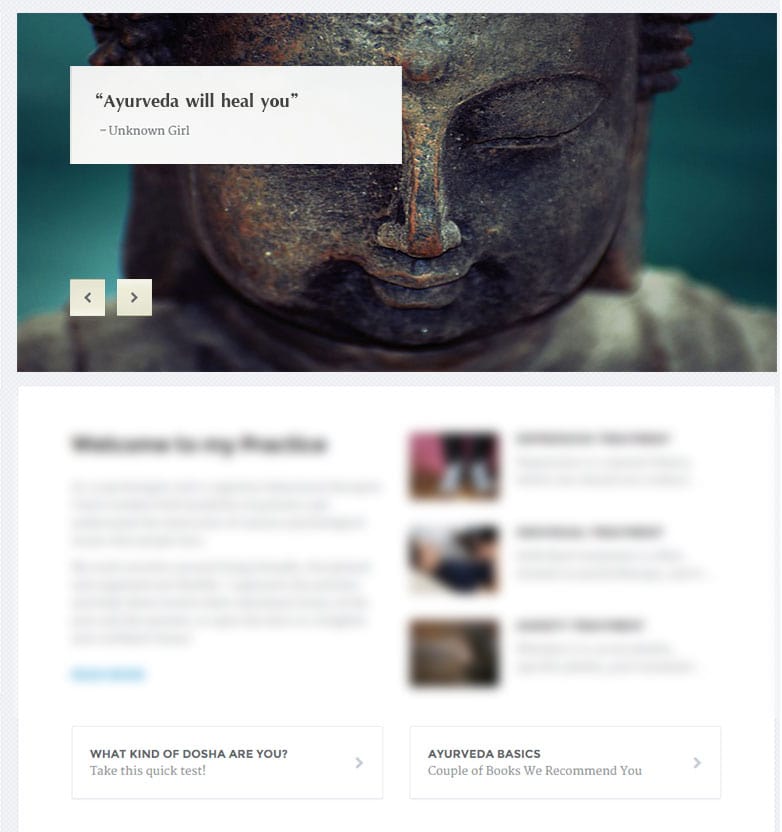 You still want to show the world your qualifications. And you want a brief introduction about yourself and even a button so you can have a Skype session with your clients.
Why not?
Although such therapies all tend to be very traditional, you still want to have a modern outlook and maybe gain a few more clients.
Instead of a financial agreement form, you could have a printed quiz about doshas or a pre-session questionnaire for your clients.
Me, as a veterinarian
Not all veterinarians have big clinics. I know many who work by themselves and don't have a plan to expand (at least not in the near future). So, again: why would you have a big corporate website, when all you need is something between a portfolio and a good information point for your clients? And a site where you can build trust with your future clients. When you are looking for a veterinarian for your much loved pet, you don't just pick one, you need THE one 🙂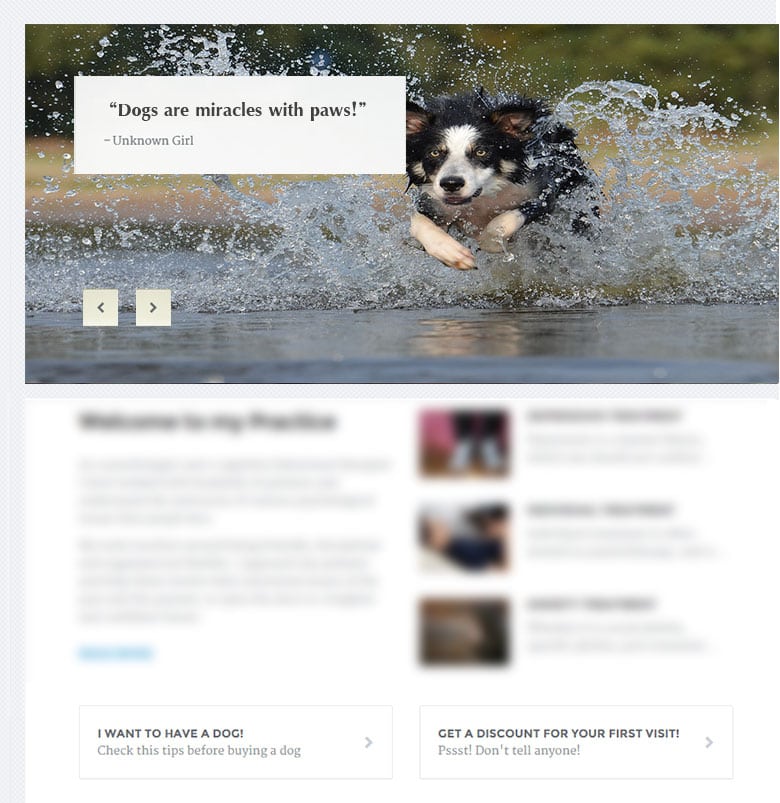 Me, as a yoga teacher
The more I think about it, the more I realize that yoga teachers and psychiatrists have the same goal: to relax you, so actually these two are pretty close 🙂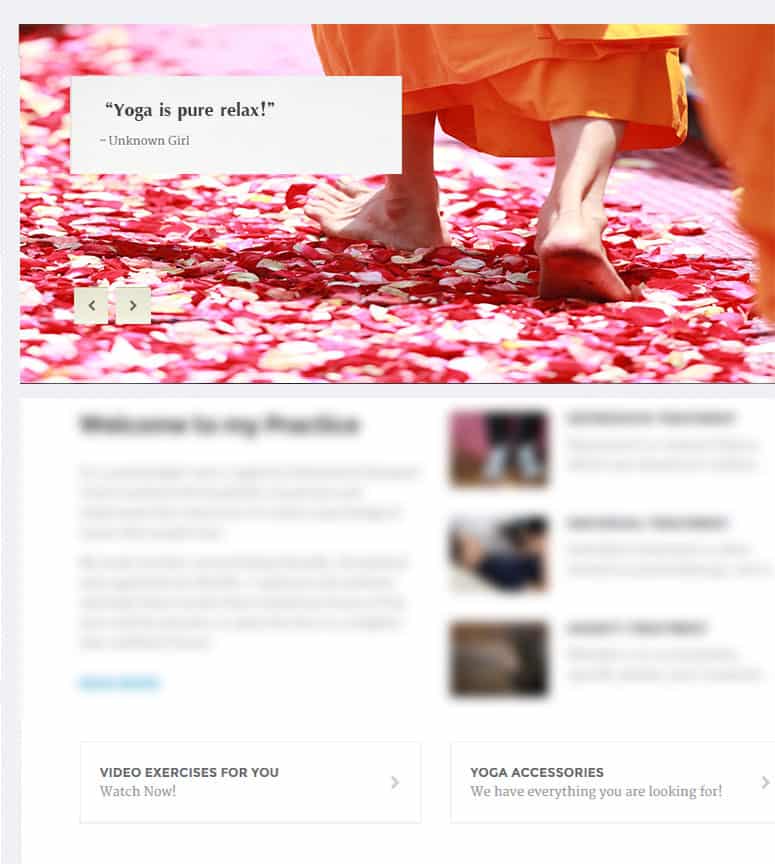 As a yoga teacher, I would like to inform my clients about how to achieve a healthy and peaceful lifestyle. I would have videos on how to perform asanas and pranayamas correctly and have a small online shop with yoga accessories like mats, straps and everything else you need for a good yoga session.
As you can see, I didn't change the layout at all, because all the main calls to action are still there (for a good reason, right?). What I wanted to show you is how easily you can change the look and feel of MentalPress and apply it to your specific business, no matter what it is.
What kind of business do you see in MentalPress?