During the build of our new website we needed to assemble some client testimonials to display on our homepage. Generally we have a lot of happy customers, so it wasn't such a difficult task to find people to ask for a few kind words. We sent out some email requests and waited. Within 24 hours we received this very heartwarming email from Cody Ripley at Performance Surfaces:
I would be honoured to help you out with this.

I work for a company called Performance Surfaces. We are an athletic flooring subcontractor in the US, that deals in premium sports surfaces. Just a little backstory of how your theme helped us, I was hired at the beginning of this year to take over any IT related things, and to estimate projects. I was charged with hiring a company to redesign our website.

I reached out to a well-known company in our area that specialises in Laravel, and they quoted our new website at just over $18,000. This quote included responsive design, copywriting, and the whole nine yards. Even a monthly hosting bill of $300. Being a web design nerd, I have always used WordPress in some way or another, so I knew I could save our company a lot of money.

I did a theme search of "WordPress Construction Related Themes", and both your BuildPress and StructurePress were the ONLY two themes that caught my attention. I then held a company vote, and we decided that StructurePress fit our company more. The theme was easy to manipulate, and your support staff responded to me even when they were off work. They advised me things that no support staff has ever done, and helped me when they should have charged extra. StructurePress saved us nearly $18k, and instead of $300/mo, I got WordPress hosting for $300/year.
It isn't every day that we receive such a detailed – and frankly astounding – report of how our themes have helped people and businesses save so much money. We just had to get back in touch and thank Cody for his reply. After a few exchanges we decided that once he had finished his project we would do a short interview about the site and how everything went… He did not disappoint!
Why did your company decide to change their website?
Our company decided to change our website for multiple reasons. Our original website was old, was not responsive, and was expensive. We ran on a CMS hosted by the web designe, which caused us to have to pay a premium price for hosting. Originally, the company received a quote for a new responsive website. It was expensive, so I offered to redo our website, and I chose the platform I knew best, WordPress.

What is the primary function of the site?
I believe in this century a website is the face of a company. Our website is geared towards providing information to architects, construction managers, other contractors, and homeowners looking to build a home gym. We offer many products that include technical data, specifications, and brochures. We provide these downloads on our website for customers and architects to review.
The most important function is the project portfolio. Often times, architects and construction managers will require "references" to projects our company has completed. This allows us to keep a published database of reference projects and also serve as a marketing tool for social media.

What did you like and dislike about building your site with StructurePress?
StructurePress was easy to customize. I noticed this theme has a lot more tabs than many others in the customizations menu. This made it very easy to edit the colors to match our business theme. We could upload our logo with one click, and even pop in our social media buttons. I found that the site builder that comes in the box is just as effective as visual composer. Just without front-end editing. It was great finding a theme that was actually tailored for the construction industry, as it already included many of the site functions we needed. This made my life easier. As many know it can be quite frustrating getting things to work in WordPress.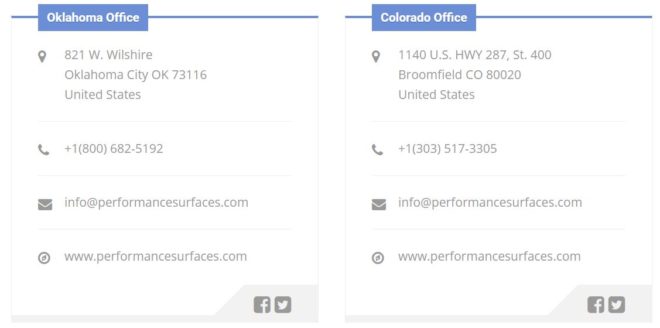 The only difficulties about working with StructurePress are the limitations of WordPress. Some things have been tough. But I could always put in a support ticket with you guys, and someone would help. I can think of at least two times I received help when I shouldn't have expected it of your support team (it was to do with an unrelated plugin to your theme). For this reason we decided to extend our support with you guys, because we know you will help.