It's hard to believe that only 53% of small businesses currently have a website. Believe it or not, a staggering 19% of small to medium businesses claim they chose not to have a website to avoid the cost of designing a site.
What most of these small businesses don't realize is that it only takes less than $100 to set up and launch a website.
That's right! You can buy a domain name, website hosting, install WordPress and buy a pre-designed WordPress theme to setup your website within a few minutes. All for less than $100.
Ask yourself this: Would you spend $100 to setup a gorgeous looking WordPress website and expand your business online or do you still think it costs too much?
Now, you must be wondering what this WordPress thing really is or why the web design company that you tried to hire didn't mention it. Well, keep reading to find all the answers.
What Is WordPress?
WordPress is the best content management system (CMS) available today. This software allows you to easily create, edit, manage and publish content on your website without having to learn any programming at all.
"WordPress now powers more than 25 percent of the Web," according to Venture Beat.
Contrary to popular belief, WordPress is not just a platform for blogging. You can also use WordPress for business websites, build eCommerce sites, set up professional portfolios and much more.
Why use WordPress? There are many benefits to using WordPress to build a website. Here are just a few.
1. Save A Ton Of Money
Usually, it costs around $2,000 to $25,000 to hire a web developer, who designs a custom HTML website. Add the yearly hosting fees and maintenance fees to that and you'll end up spending your entire marketing budget on building your website.
This is why more and more small to medium businesses are now choosing WordPress over custom-built HTML websites to get their business online.
There's been a long debate that started a WordPress vs HTML battle. Although, in reality, making a choice between WordPress and HTML is simple.
If you're a massive corporate brand with a big marketing budget, hiring a design firm to build a custom website for your company will make sense.
WordPress, however, is best for small businesses who are starting up. Because it's affordable and so easy to setup that even someone without any web design knowledge can build a website.
2. Build Any Kind Of Website You Want
When talking about WordPress, the first thing that comes to our mind is blogging. But, WordPress is capable of doing so much more. From business websites to social networks and beyond, you can virtually build any kind of website using WordPress.
Even some of the most popular brands are using it.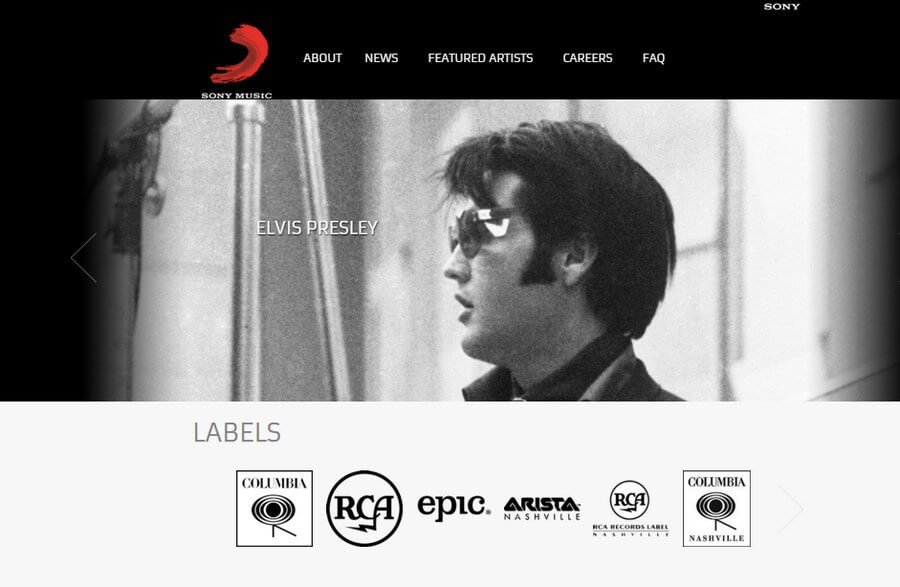 Want proof? Then go have a look at the Sony Music website, Bata, AMC, Xerox, which are only a few of the big brand websites that are powered by WordPress.
3. Cut Out The Middleman
Maintaining a website involves a lot of work. You have to keep your website up to the latest standards, optimize it for mobile devices, implement good security to prevent hacker attacks and more important, adding new pages and content to your website.
With a custom-built website, you'll have to hire a web developer to handle this sort of work. These developers don't come cheap. They will charge by the hour.
But, WordPress doesn't have that problem. You can update WordPress with one click, install security plugins to protect your website and even add and manage all the website pages, all on your own.
Think about all the money and time you can save.
4. Thousands Of Themes To Choose From
One of the main reasons why people love WordPress is that the platform gives you access to thousands of beautiful WordPress themes to build any type of website you want.
For example, let's say that you're planning on building a niche website, like a site for a construction company or a beauty salon. Then you can easily find a construction WordPress theme or a medical WordPress theme to build your website with just a quick search on Google.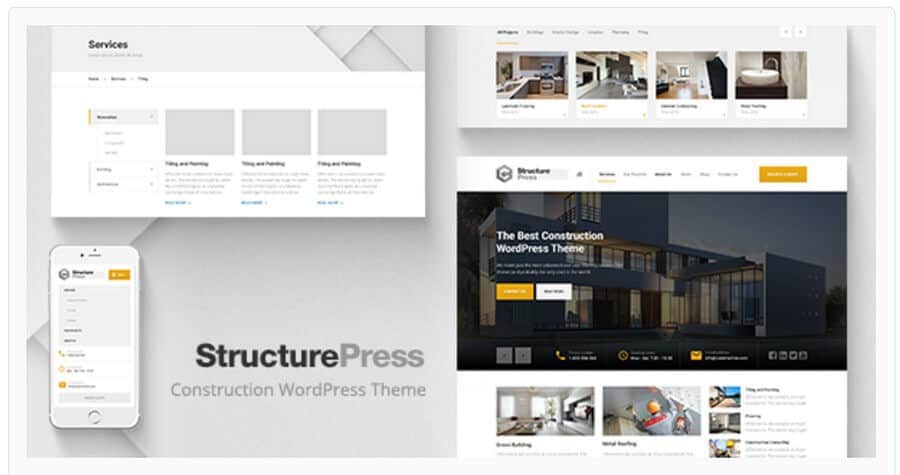 WordPress theme shops, such as ProteusThemes, make the process a lot easier by bringing you high-quality premium themes at affordable prices.
5. The Ability To Scale The Website With Plugins
WordPress plugins allow you to extend the functionality of your website.
Using these plugins, you can create a contact page for your website, add a checkout system, improve SEO, add an extra layer of security and even create landing pages, with just a few simple clicks.
There are over 43,000 plugins available on the official WordPress Plugins database and over 4,100 plugins on CodeCanyon. Rest assured, you'll have plenty of options for scaling your website as your business grows.
6. Setup Your Website Within Five Minutes
Installing WordPress is like taking a walk in the park. You can literally set it all up and start working on your website in under five minutes.
Most web hosts now offer single click installs, which let you install WordPress in a couple of minutes. Also, there are WordPress specific hosting plans, where the hosting company install WordPress for you and let you dive right into the WordPress dashboard to work on the site.
7. It's Beginner Friendly
You don't need any coding knowledge or web design experience to work with WordPress because it comes with a clean and beginner-friendly user interface that lets you manage your entire website from a single dashboard.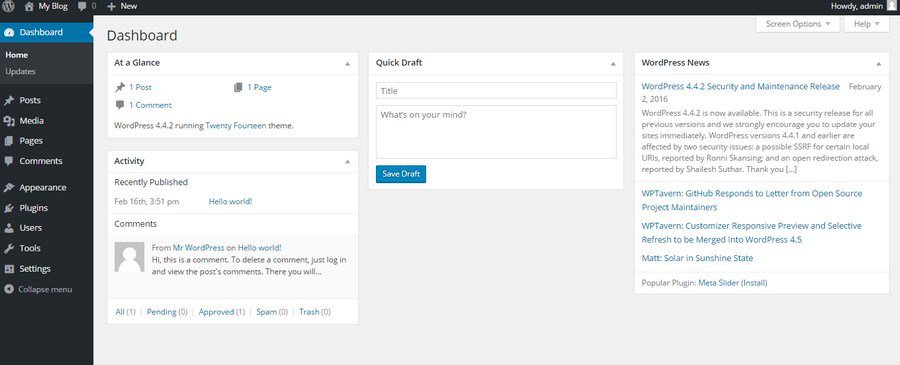 Using the Live Editor, you can add new pages, posts and media onto your website. And you can visit the Appearance section to customize the look of your website by adding a new background, widgets, headers and menus as well.
8. Continuous Support And Updates
WordPress is an open-source software. But it delivers a premium quality user experience. It's one of the many reasons why WordPress is supported by a massive community of millions of users around the world. If you encounter any problem with the software, these experts will always be there to answer your questions.
Automattic, the company behind WordPress, releases at least three major updates for the CMS every year. Your system will automatically get updated with the other minor upgrades as well. And it's free! And you can always check WordPress version with few different methods.
Do you think an independent web designer would offer future website upgrades for free?
9. Supports Mobile Devices
WordPress is fully responsive and supports all mobile platforms and screen sizes.
Unlike custom-made HTML websites, you don't have to create a separate version of your website for smartphones and tablets. WordPress themes come pre-optimized for mobile screens, especially when you buy premium WordPress themes.
10. Better Security
Want to add enterprise level security to your website? It's as easy as installing a plugin.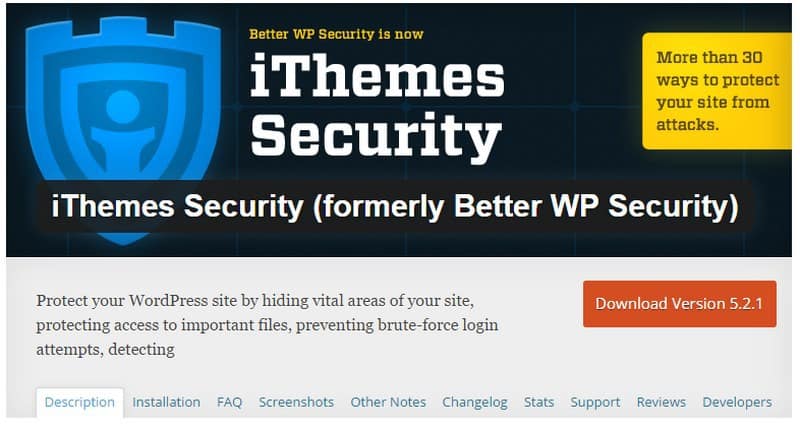 WordPress plugins, such as iThemes Security, help you protect your website from hackers, malware, enforce strong passwords and keep your site safe from all sorts of bad things.
You don't have to hire a security expert anymore. For more information, Kinsta has published a detailed guide on strengthening up your WordPress security.
11. Easy SEO Implementation
Optimizing your website pages and content for search engines is the most annoying thing and we hate doing it. Can you imagine how much work it takes to go through every page on a HTML website to optimize them for keywords and meta descriptions?
Well, you don't have to worry about that when you're using WordPress. Because there's a plugin for that too.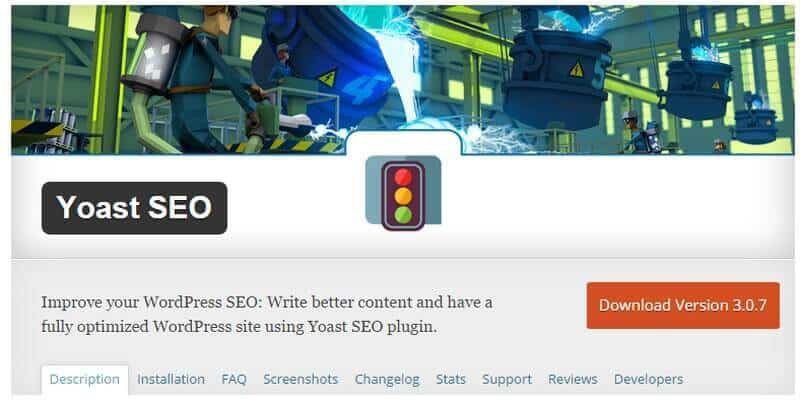 Yoast SEO is one of the many WordPress plugins that let you easily implement proper meta headlines, descriptions and even optimize your pages for keywords.
12. Start A Business Blog
According to HubSpot, companies with a blog receive more traffic and 97% more links to their website than companies that don't have a blog.
Needless to say, having a blog is now a crucial element for generating leads and increasing sales.
Use WordPress to setup a blog on your website. You can either use a subdomain (blog.yourwebsite.com) or install WordPress in a different folder (yourwebsite.com/blog) to start blogging right away.
13. Easy Content Management
Inside the WordPress dashboard, you'll get to experiment with plenty of great functions.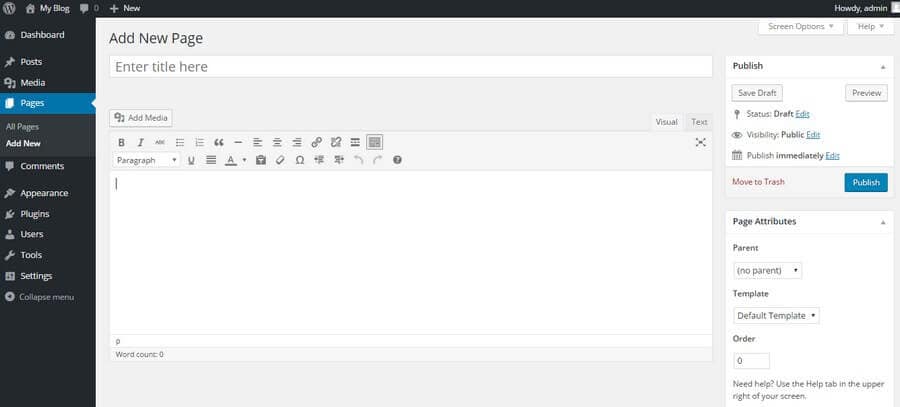 Like uploading multimedia content using the drag-and-drop interface, create galleries of your images, schedule posts to be published at certain times and adding cool widgets to customize the sidebar. And none of it will involve writing a single line of code.
Can you do any of that with an HTML website?
14. Turn Your Website Into An Online Store
Thinking about starting an eCommerce website? Use WordPress + WooCommerce + WoonderShop!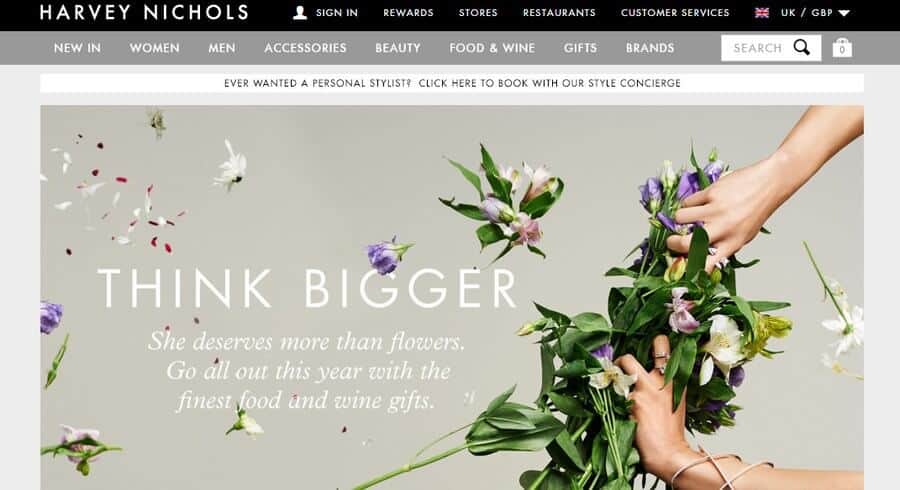 Plenty of online stores, such as Marks & Spencer and Harvey Nichols, are powered by WordPress and you probably won't be able to tell the difference.
Great free plugins, like WooCommerce, make this easier by allowing users to set up online shops with their new or existing WordPress websites. It will only take a few minutes.
15. Build Your Own Community
You can also build your own social network with WordPress as well.
Well, you can't build a Facebook or Twitter with WordPress. But you can use a plugin like BuddyPress to create a small community of your own, right inside your WordPress website.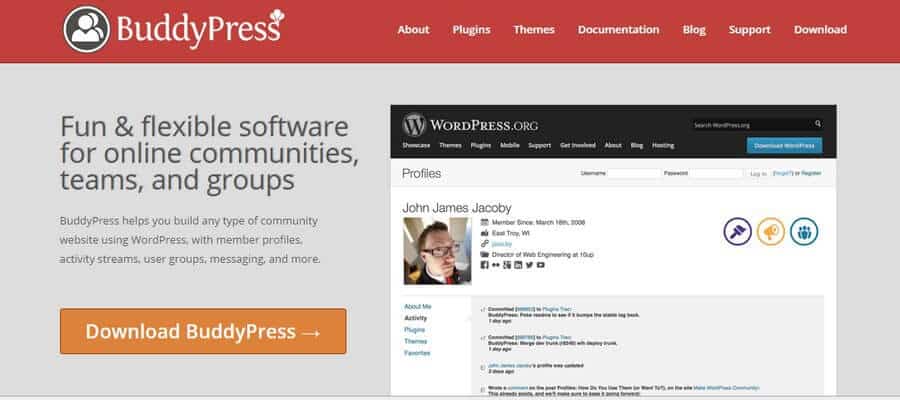 This can be a great way to build a small community for your brand and create a special place for your customers to get together and share their ideas.
16. Integrate Third-Party Services
Whether it's to integrate a payment gateway like 2Checkout or install an automatic backup system for your website like VaultPress, WordPress gives you the freedom to work with different third-party services and apps without having to hire a web developer.
For example, if you'd like to connect your website with Salesforce to track and collect important customer data, there are plugins that allow you to do that without any hassle.
17. Translate Website Into A Different Language
If you're targeting a global audience with your business website, it's important that you deliver your website content in their own language to help them understand you better.
If you're using an HTML website, it would take months of work and a big pile of money to hire people to translate your website into different languages and create different versions of the website.
Luckily, WordPress plugins, such as WPML and Multilingual Press, let you not only translate your website into over 40 languages, but can also create a WordPress multisite to run each language on a separate site.
18. Customize The Website Design
Who said you can't customize the design of a WordPress website?
Most people avoid using WordPress believing that WordPress websites can't be customized the way HTML website do. That's not entirely true.
There are great page building plugins out there that allow you to customize the look and feel of your WordPress website design, without having to edit your theme files or type any code.
Even if you buy a pre-designed WordPress theme, you can use this plugin to design a unique landing page, a custom home page or even a beautiful portfolio to showcase your products, using its easy-to-use visual composer.
19. Build A Premium Membership Site
Building a membership site can be useful for trainers, coaches, and professionals who offer exclusive content, such as online courses and tutorials, to their users.
You can use your WordPress website to easily host your premium content, which only your registered users get access to.
In this case, WordPress plugins, like Paid Memberships and Magic Members, will come in handy.
20. Improved Marketing Solutions
Getting more people to sign up for your newsletter and generating more leads becomes much easier when you're using WordPress.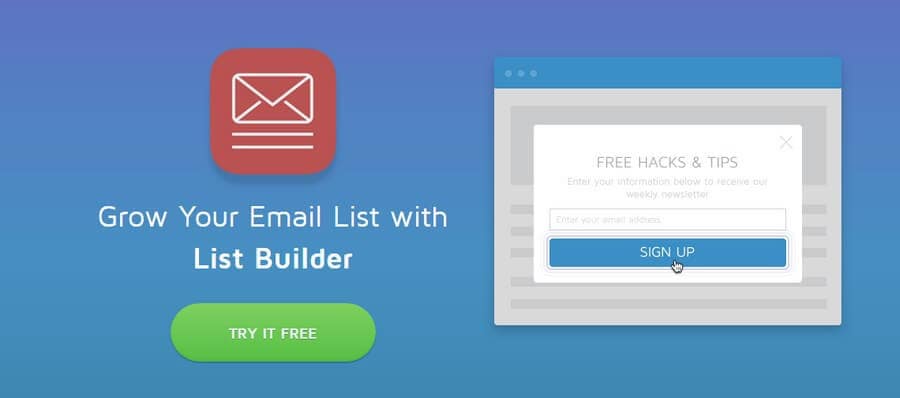 There are great online marketing services, like SumoMe, that you can painlessly integrate with WordPress to show popup messages, collect emails, integrate social sharing buttons and create welcome mats.
That's not all. You can also connect your social media channels and use apps, like JetPack, to automatically share them on your Facebook, Twitter, Tumblr and Google+ pages and publicize your content.
21. Effortless A/B Testing
A/B testing, or split-testing, is an important part of every business marketing plan that will drastically help you increase your conversion rates.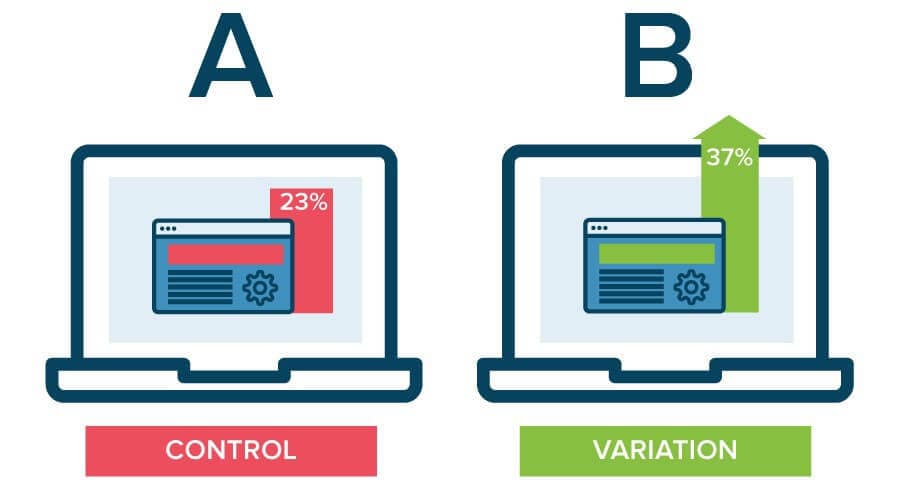 Thanks to WordPress' ability to connect with third-party apps, you can integrate A/B testing services, such as Unbounce and Optimizely, to create landing pages and run split-tests to improve your website to make the most of your traffic and generate more sales.
22. It's Future-Proof
Automattic has big plans for WordPress for many years ahead. So, have no doubts. Your website will stay relevant and deliver even better quality in the future as well.
These are only a handful of things that WordPress offers for your business. The possibilities are endless when you're using WordPress. It's a world of its own.
Before you hire a web designer and throw away thousands of dollars on an ineffective website, give WordPress a try and see how powerful it is. Once you go WordPress, you'll never want to go HTML again.
More relevant articles:
– Learn WordPress