When you think about a successful online store, Amazon is probably the first one that comes to your mind. What started out as a simple online book store is now one of the largest online retailers that sells a variety of products.
If you want to follow in Amazon's footsteps, then your first action should be to find a WooCommerce theme that offers similar design and features. For example, our Woondershop theme with the Jungle skin is a perfect choice. Take a look at the demo and you'll see that the design is very similar to Amazon's. The theme uses similar colors and mimics the page layout closely to ensure it looks trustworthy and makes it easier for you to sell more.
However, the design is not the only thing that matters when it comes to building a successful online store. You also need to make sure your site has the right functionality and implements Amazon's best practices.
Below, we'll share which of Amazon's practices you should implement if you want your WooCommerce store to succeed.
Focus on Your Customers
One of the most important lessons you can learn from Amazon is to focus on your customers first instead of worrying about what your competition is doing. This means you need to know how they think and why they choose your product. You have to understand how they make their buying decisions as well as how they prefer to pay for their items and how they want them delivered.
By understanding your customers, you will be able to create a better shopping experience for them which in turn will result in earning their trust and creating brand loyalty. Creating an ideal customer profile is a good starting point but you can get a better understanding of your customers by going straight to the source.
Consider creating a survey and sending it to your existing customers or spending time where your customers hang out online and paying attention to how they talk about specific products, brands, and even your competitors.
When you truly understand your customers, you can work on providing an excellent service from start to finish and turn them into repeat buyers.
Ensure Short Delivery Times
As great as online shopping is, one of the drawbacks is that you have to wait for your item to be delivered. Amazon stands out from other online retailers by offering short delivery times. After all, nobody likes to wait forever for their items to appear on their doorstep.
If you want your customers to be impressed with your service, focus on partnering with the best courier service available to you instead of going for the cheapest option. While the cheapest option might save you money, it will end up costing you a lot more in the long run.
The problem with choosing the cheapest courier service is that it often results in longer than expected delivery times, damaged items, and ultimately, dissatisfied customers.
A reliable courier will cost more but it will also deliver your products in the shortest amount of time possible while still taking care of the package. Do your due diligence and spend some time researching different courier options. Familiarize yourself with their policies and pricing and read their reviews to see how reliable they are.
Consider Providing Subscription Options
Depending on the type of products you're carrying, consider providing your customers with subscription options. In essence, this means they can schedule a regular delivery for a particular product. For example, if you sell office supplies, you can offer a monthly subscription to printer ink. Similarly, if you sell household items, consider creating subscription for cleaning supplies and letting your customers choose how often they want to have them delivered to their doorstep.
A subscription makes your customer's life easier as they don't have to remember to re-order certain products. It's also beneficial for you because it creates recurring income. In the screenshot below, you can see how Amazon offers the subscription option: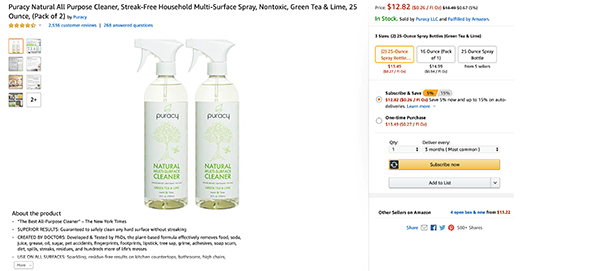 You can easily implement this by making use of the WooCommerce Subscriptions add-on. With this addon, you can create product-of-the-month clubs, weekly service subscriptions or even yearly software billing packages. The addon also allows you to add sign-up fees, offer free trials, and set expiration periods.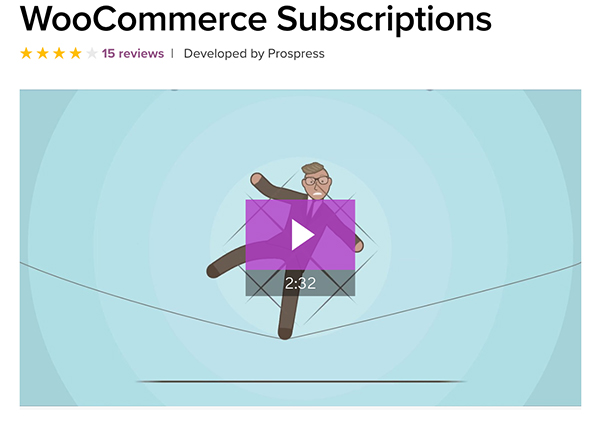 Offer Personalized Recommendations
Another thing that Amazon excels at is being able to tailor recommendations to each and every shopper based on their previous purchases. Their algorithm is sophisticated enough to point out items that were "frequently bought together" as well as "Customers who bought this also bought…".
Take a look at the screenshot below and you will be able to see how a search for brush pens results with other stationery and calligraphy products being shown on the product page.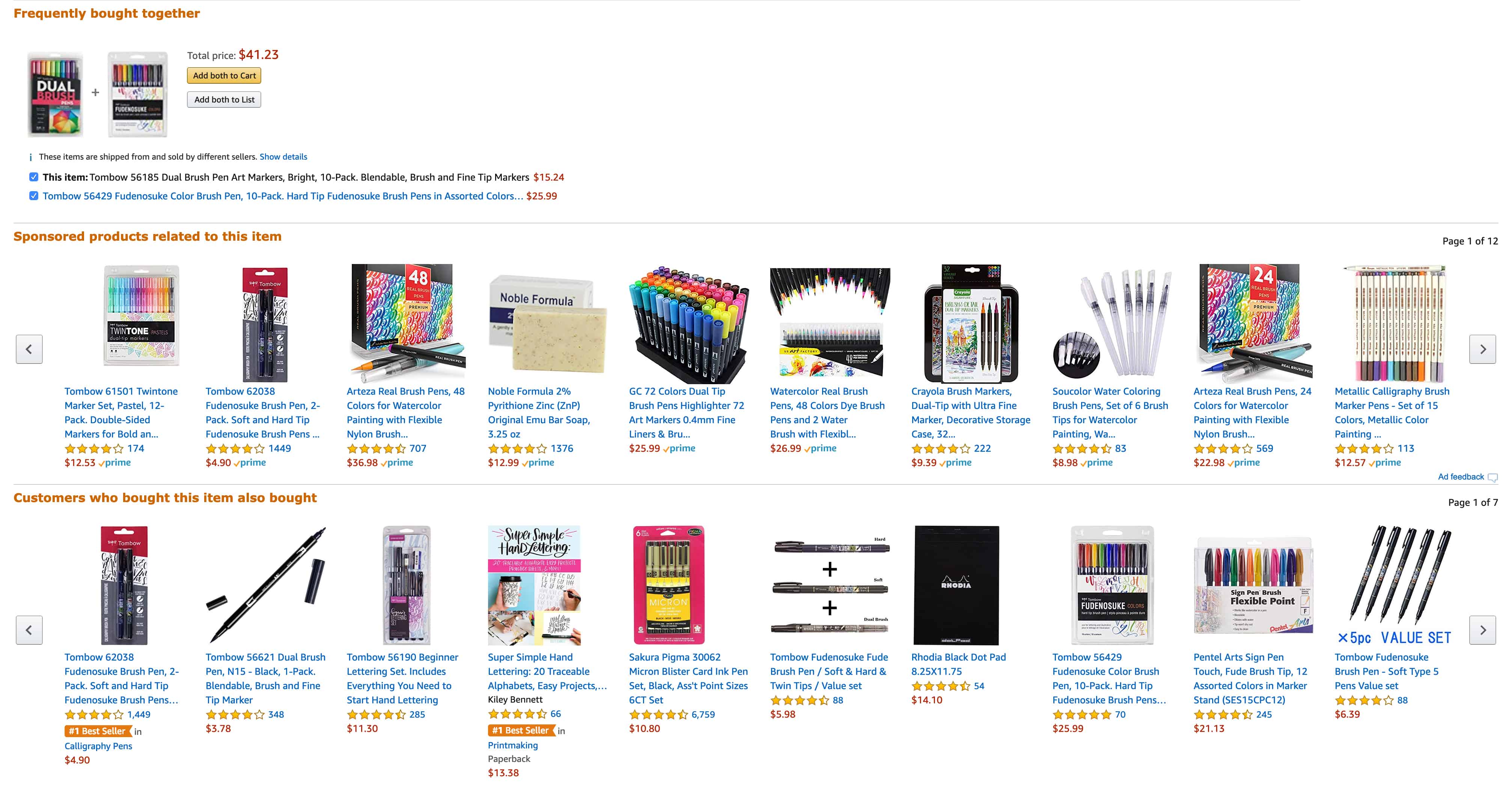 There are two major benefits to implementing this practice:
You make it easier for customers to spend more time in your store and pick up items that they might not think of themselves. This, in turn, allows them to build trust in your brand and see your store as a helpful place to buy online
It increases your average order value and results in more profit
A great way to go about implementing this in your WooCommerce store is to specify upsell and cross-sell products for each item in your store. Make sure the products are related as it wouldn't make much sense to recommend a car wax to someone buying a pillowcase.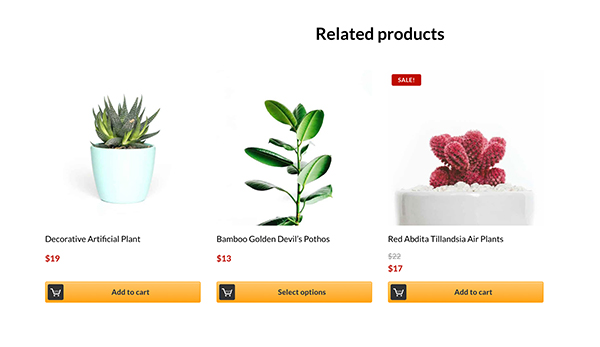 Provide Excellent Customer Support
Even though the entire online shopping experience is digital, that doesn't mean you need to eliminate customer support. Quite the opposite, your customer support needs to be as stellar as the rest of the customer journey.
If you follow in Amazon's footsteps, this includes:
Having a detailed FAQ section or knowledgebase where you can direct customers as the first line of support. Simply creating a help page where they can find information about products, payment methods, store policies, and then linking that page in your main navigation is a good way to set the foundation for customer support.
Offering several ways to contact you such as email, phone, and live chat. Allowing your customers to talk to actual humans instead of browsing through the help section or emailing back and forth is essential when customers run into issues with their orders.
However, Amazon doesn't stop there. The company has also been known to add promotional credit to customer accounts when there is something wrong with the order on their end.

You can make it easy for customers to get support when they need it by including your phone number or other contact information on the homepage and ensuring it's visible during checkout.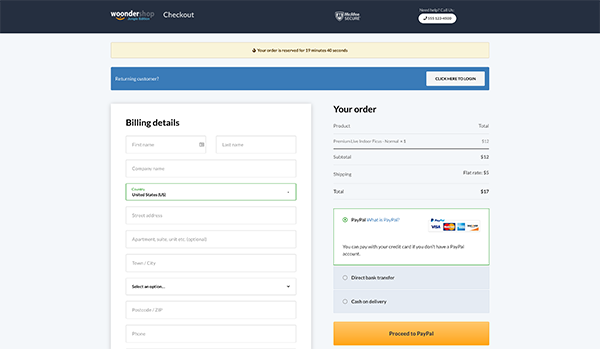 Use a mega menu to include links to your store policies, contact page, and help section so customers can access those pages at any time as they browse your store.

Create a Frictionless Experience
A frictionless experience means every one of your customer's needs is taken care of. This is yet another area where Amazon excels. For starters, you can easily save your payment information and change it at a moment's notice. You can also save multiple delivery addresses.
Not only that, but Amazon remembers your purchases and recommends similar or related items based on your buying and browsing history. They also make it easy to return your products or get a refund in case you're not satisfied with the purchase. Finally, Amazon notifies you when your order has been dispatched and allows you to keep track of it right there on their website.
If you want to create the same frictionless experience, consider how you can make it easy for your customers to have all of the information available in their account area. WooCommerce already comes with a robust account management system for your customers but you can take it a step further and use an addon like Status and Order Tracking to make it easy for your customers to keep track of their purchase.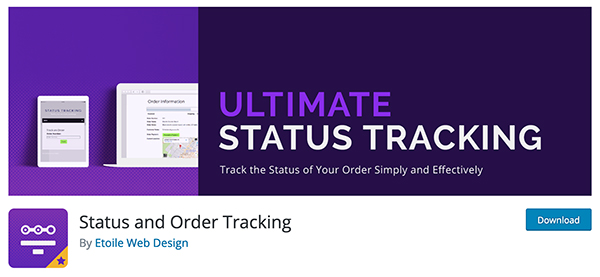 Provide Incentives for Repeat Purchases
Thanks to services like Prime Video, Amazon makes it easy for customers to come back to their website and buy more items. This doesn't mean that you have to come up with a whole new service offering like Prime Video. But you can get creative and think outside the box when it comes to getting customers to return to your site.
For example, you can:
Send out a weekly newsletter that features top deals in certain categories
Notify them when their favorite item is back in stock or going on sale
Offer special coupons to celebrate how long they have been a customer or to celebrate their birthday
Create your own loyalty rewards program
An addon like WooCommerce Points and Rewards is a great first step towards creating incentives that will bring customers back to your store and creating more profit for you.
Don't be Afraid to Diversify
Lastly, don't be afraid to diversify your products and expand your offerings. As we mentioned earlier, Amazon started out as a simple online bookstore but nowadays you can buy almost anything. From office supplies to groceries and clothes, Amazon has it all.
By diversifying your products, you'll be able to appeal to a wider audience, increase your average order value, and become your customer's one-stop shop. You will also be able to stand out from your competition as not many online retailers dare to add a variety of products for fear of losing customers.
Final Thoughts
Amazon has set a high standard for any online seller. If you want your store to become a serious contender in online retails space, learn from the best and replicate Amazon's best practices in your WooCommerce store. Start by using Woondershop Jungle as your theme and then implement the tips outlined here.
By replicating Amazon's best practices, you will be able to convert more visitors into repeat, loyal customers, sell more products, and make more profit. Happy selling!